Andrea Bianchi's Sleazy Gangster Film with Pamela Prati!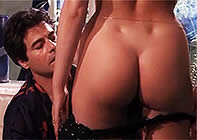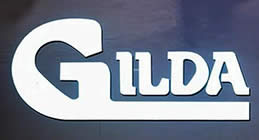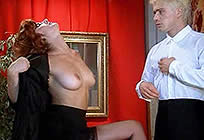 also known as: IO GILDA [I Am Gilda] and DANGEROUS LOVE

director: Andrea Bianchi
starring Pamela Prati · Gerardo Amato · Valentine Demy · Grace Vernon · Alex Berger · Gino Concari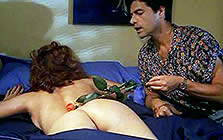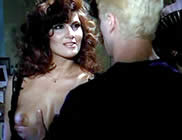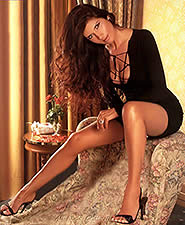 Max Guardino, a New York mafia boss, is obsessed with Hollywood legendary actress Rita Hayworth. He chooses girlfriends based on their resemble to her. When his current babe turns up dead, one of his employees (a lesbian who had been secretly involved with Gina) concocts a plan to expose Max as the killer by introducing him to a Hayward lookalike with her own reason for vengeance.

Andrea Bianchi, is best known for the zombie thriller BURIAL GROUND and the Luci Fulci produced MASSACRE, but he also made many popular genre films including Pilar Orive's FLESHY DOLL, MANIAC KILLER, STRIP NUDE FOR YOUR KILLER and EXCITING LOVE GIRLS (XXX). Mr Bianchi retired from filmmaking in 1995 at age 70. Afterwards, he lived quietly in Paris [where he refused to talk about his filmmaking career] until his death in 2013 at age 88.
Prior to this project, European model Pamela Prati starred in Umberto Lenzi's IRONMASTER (as Pamela Field) and her breakout film NAKED CARMEN. After this film, came a series of movies (Georg Tressler's German-made SUKKUBUS, Mario Biachi's REFLECTIONS OF LIGHT, Lucio Fulci's BLOOD MOON) which cemented her Euro icon status.
Notorious sleazemeister Pasquale Fanetti (alias Frank Di Niro) is the man behind the camera [aptly explaining the film's obsession with naked female bottoms in close-up, a mania which distinguishes most Fanetti movies from TOP MODEL 2 to OBSESSION: TELEPHONE SEX, ROSE PETALS AND THE INVISIBLE MAN].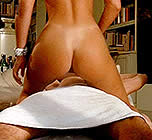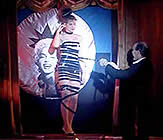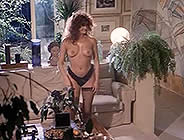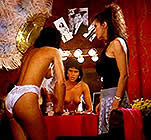 An Italian film with English subtitles; widescreen format, uncut version (86 minutes),
DVD encoded for ALL REGION NTSC.