Sleazy Gore Thriller produced by Lucio Fulci directed by Enzo Milioni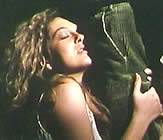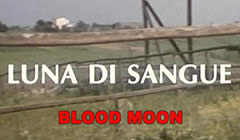 Original Italian Title LUNA DI SANGUE [Blood Moon ]
also known as ESCAPE FROM DEATH

director: Enzo Milioni           producer: Lucio Fulci
starring: Jacques Sernas · Pamela Pratti · Annie Bell · Ulla Kesslerova · Jessica Moore · Barbara Blasco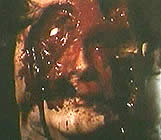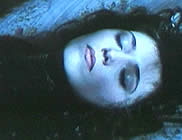 A young, flirtatious woman on the verge of inheriting a huge fortune kills her husband with a shotgun. But then, she begins to have realistic visions of his return from the grave. Meanwhile, other characters arrive at the remote farmhouse in time to meet their deaths as well. For example, her husband's secretary dies after falling through a plate-glass window. And Jessica Moore plays Tania, a girl killed while performing fellatio on her father (!).
Filmmaker Enzo Milioni directed only a handful of movies, working instead - behind the scenes - for Lucio Fulci's production studio. This would be his final motion picture project before retiring officially at the time of Mr Fulci's death in 1996. However, Mr Milioni began his career as assistant director for Sergio Grieco's WILD BEASTS WITH MACHINE GUNS and then moved into the director's seat for the notorious 'killer-with-a-wooden-dildo' thriller SISTER OF URSULA.
This film features an impressive cast of Euro starlets. * Pamela Prati made the Laura Gemser erotic thriller REFLECTIONS OF LIGHT the previous year and stepped into her legendary sex demoness role a year later for SUKKUBUS. * While Jessica Moore also starred in Fulci's GHOST OF SODOM and his BROKEN MIRROR, she is best known for her work with Joe D'Amato, especially his TOP MODEL in 1988. * And this would be the last film for Annie Bell (THE HOUSE BY THE EDGE OF THE PARK, NIGHT OF THE HIGH TIDE, THE ALCOVE, et al) . At age 33, Annie Bell quit acting and returned to graduate school where she received a degree in Psychology. Subsequently, she become a social worker in France for people diagnosed with mental illness. Ms Bell continues to work in that capacity today.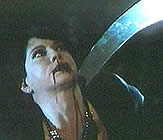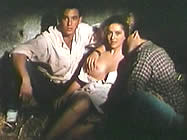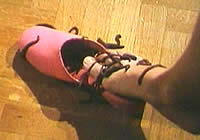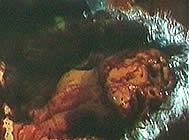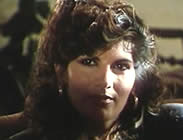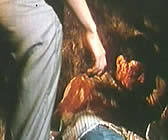 An Italian film with optional English subtitles; fullscreen format (4:3), uncut (95 minutes), DVD encoded for ALL REGION NTSC WORLD FORMAT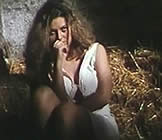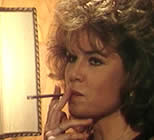 Graphic Violence/Gore/Nudity/Drugs
Recommended for Adult Audiences