No U.S.A. Release. Graphic Gore. Supervised by Lucio Fulci.
An Ultra Rare Italian Horror Chiller from Director Andrea Bianchi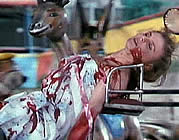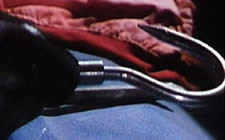 supervised by: Lucio Fulci director: Andrea Bianchi
starring: Gino Concari · Silvia Conti · Pier Maria Cecchini · Paul Muller · Maurice Poli · Lubka Lenzi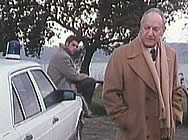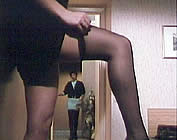 Directed by Italian cult filmmaker Andrea Bianchi (best known for helming the legendary zombie hit BURIAL GROUND [aka Nights of Terror]) and supervised by gore maestro Lucio Fulci, this film centers around the making of a horror film called "Dirty Blood." The ghastly visuals become reality when young women - mostly actresses starring in the subplot movie - start getting slaughtered by a serial killer maniac who may (or may not) be connected to the project.
While the motion picture is surprisingly effective - certainly reminiscent of the pre-politically correct splatter movies - the real mystery lies in the production itself. Here is one of three movies supervised by Lucio Fulci in 1988-89 (also see BROKEN MIRROR and BLOODY PSYCHO that contain extended gore scenes which were then lifted and reused for his own movie CAT IN THE BRAIN.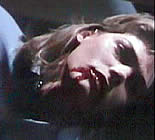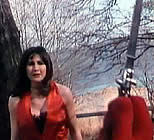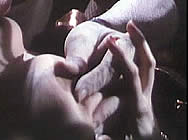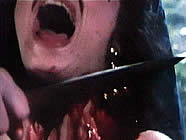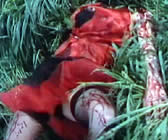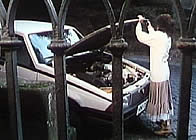 An Italian film with English subtitles; fullscreen format (4:3), uncut version (89 min.), DVD encoded for ALL REGION NTSC, playable on any American machine. Extras include theatrical trailers.