Mario Bianchi's Torrid Tale of Passion, Lust, and Sexual Blackmail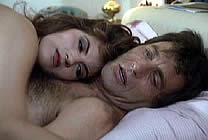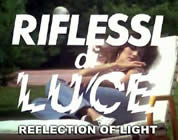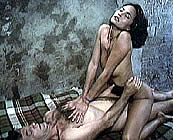 Original Italian Title: RIFLESSI DI LUCE

director: Mario Bianchi
starring: Gabriele Tinti · Pamela Prati · Loredana Romito · Laura Gemser · Jessica Moore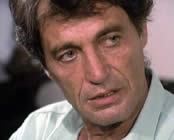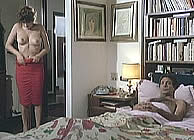 Music composer Federico has become a bitter man since the death of his wife Chiara. Even now, years later, he can't stop thinking about her. This makes life very difficult for his new bride, Marta. No matter what she does, Marta can't seem to make Federico happy with her. He has no respect for her and treats her like a whore. Federico believes that she is only with him out of pity (since he's now confined to a wheelchair) or - worse - for his money. A live-in secretary named Giorgia sees how badly Marta is treated and feels sorry for her. She is attracted to Marta and makes sexual advances towards her. Their lesbian tryst only makes matters worse.
Director Mario Bianchi worked with both Gabriele Tinti and Jessica Moore earlier the same year (1988) in the Lucio Fulci produced film BROKEN MIRROR. He is the son of exploitation filmmaker Roberto Montero (Slasher is a Sex Maniac) and began his career working as an assistant director for his father. Mario helmed his first feature in 1971 (Fasthand, one of his numerous Spaghetti Westerns). Most of his westerns were signed as Frank Bronston, but that was only one of twelve different pseudonyms used in the following 30 years. Mario Bianchi made 85+ movies between 1971 and 2001 under the following names: Renzo Spaziani, Mario Di Paola, Alan Romano, Stuart Murphy, Mark B Light, Arthur Wolf, Tony Yanker, Martin White, John Bird and Nicholas Moore. His most famous film SATAN'S BABY DOLL was signed Alan W Cools.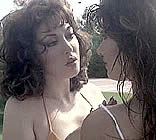 An Italian Film with English subtitles; fullscreen format (4:3), uncut print (91 min.), DVD encoded for ALL REGION NTSC, playable on any American machine. Extras include gallery.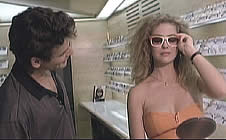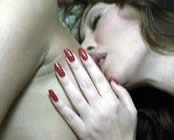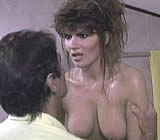 Violence/Nudity/Sexual Brutality/Lesbianism
For Mature Audiences