A totally obscure French/Italian Grindhouse films that must be seen to be appreciated.
While the title doesn't really work(it's only marginally better than the alternate European KILL AND ENJOY moniker), that's not the ONLY thing that doesn't fit here.
What are these three popular American B-actors doing in this film?
Had they read the script?
Chuck Connors, Bo Svenson and Robert Ginty traveled halfway
around the world to star in this sleaze-drenched, misogynist thriller.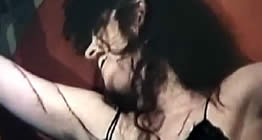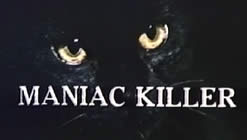 director: Andrea Bianchi (as Frank Drew White)
starring: Chuck Connors · Bo Svenson · Robert Ginty · Suzanne Andrews · Dora Doll · Oliver Mathot
Here is the story of a secret cult in a small French village that kidnaps loose women and tortures them 'inquisition style' to purify their souls. The group of hooded executioners is led by a man named Justice Gondrand (played by Robert Ginty). He thoroughly enjoys demeaning the captured females but once they admit to being a whore, he brings out the pliers and starts on the nipples. Perhaps the oddest thing about this film is the way it's constructed, like a Giallo [or who-done-it], but while the police and townspeople are running around trying to figure out who is behind the crimes, the audience already knows. At one point, the police go to arrest the 'scientist from California' (Chuck Connors in the role of Dr Roger Osbourne) because somebody spotted some blood on his floor. Meanwhile, Count Manny Savano (Bo Svenson) has a confrontation with Gondrand at a party when the cult leader starts flirting with the Count's wife. Both Count Savano and his woman are then kidnapped by Justice Gondrand and tortured in the basement chamber. This eventually leads the cops to the rescue.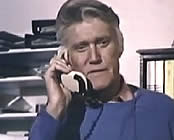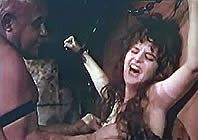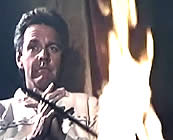 Bo Svenson has acted in 120+ projects since 1965. He did a ton of TV work (e.g., Flipper, Mission Impossible, High Chaparral, the Virginian, Ironside, et al) before landing his breakout role as Sheriff Buford Pusser in the Walking Tall sequels and hit television series. Today, he still works as an actor, but is quickly becoming known for his writing. His novel For Love and Country hit the New York Times bestseller list in December 2015.
Before Chuck Connors became an actor in the mid '50s, he was a professional basketball player [he was the first to shatter a backboard while playing with the Boston Celtics in 1946] and baseball player [initially for the Brooklyn Dodgers and then the Chicago Cubs, 1948-52]. Chuck Connors made a whopping 134+ films but he is best known for his role of Lucas McCain in ABC's Rifleman series. Mr Connors died from lung cancer at age 72 in November 1992.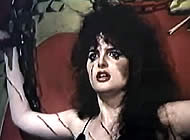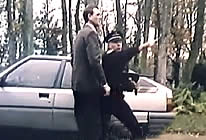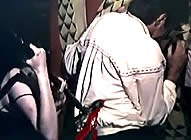 Robert Ginty - looking more like a bloated James Spader here - got into acting after spending time in the music business. In the late '60s, he went on tour as the drummer for John Lee Hooker, followed by a lengthy stint with both Janis Joplin and Carlos Santana. In the mid '70s, Robert moved to New York where he did some Broadway stage work. Los Angeles drew him back for the lead role in the TV series (based on the hit movie) Paper Chase (1978-80). That led to a starring role in the vigilante movie The Exterminator (1980), a surprise boxoffice hit that led to an immediate sequel. After stumbling through MANIAC KILLER, Robert became a regular as Walker Daniels on TV's Falcon Crest (1989-90). In 1990, he switched gears and - for the next decade - began directing (usually under the R. W. Ginty alias), helming such television projects as Xena, Nash Bridges and Charmed. In Europe, he successfully directed and produced a rap/hip-hop version of Clockwork Orange. Mr Ginty died of cancer in September 2009 at age 60..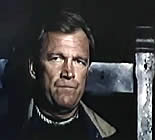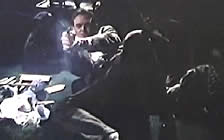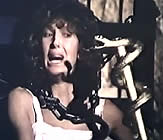 A French/Italian Film in English language with Greek subtitles; widescreen format (16:9), Fully uncut (86 min.), DVD encoded for ALL REGION NTSC, playable on any American machine. Extras include trailers.