Petra stars in Frank De Niro's Notorious Over-the-Top Sleaze Opus!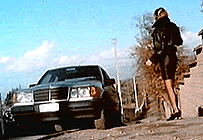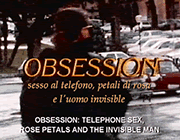 Original Italianal Title: OBSESSION: SESSO AL TELEFONO, PETALI DI ROSA E L'UOMO INVISIBLE
[OBSESSION: TELEPHONE SEX, ROSE PETALS AND THE INVISIBLE MAN]

also known as OBSESSION: UNA STORIA DI STRAORDINARIA FOLLIA
[OBSESSION: AN EXTRAORDERAY STORY OF MADNESS]

director: Pasquale Fanetti (as Frank De Niro)
starring: Petra Scharbach · Hula Hop (Hoop) · Steve Gibson (as Raffaele) · Maurice Poli · Barbarella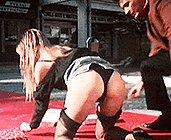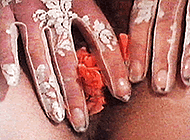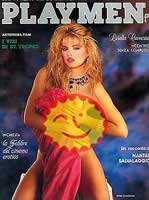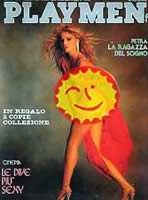 Petra Scharbach moved to Italy from Frankfurt Germany at an early age.. In her late teens, she became a model and then - after meeting director Frank De Niro (Pasquale Fanetti) - an actress in his odd, quirky, mostly erotic films. Her popularity landed Petra on the cover (and in the pages) of Playmen twice in the mid '80s [Playmen was the Playboy rival in Italy, publishing 30 years, from 1967-2002]. She and Pasquale made numerous films together including Lolita Forever and INVITING THE DEVIL TO DINNER.

In all of European cinema, there is probably no sleazier film than this. Here is the story of two college girls who get into one sexual encounter after another. Petra seems oblivious to the effect she has on men and often finds herself in a compromising position. On the other hand, her friend Hula dangerously ignites sexual insanity by baiting a young musician with dirty phone calls, often resulting in his uncontrolable rape mania. Plus, as the title suggests... there's also an Invisible Man who sexually forces himself on Petra at one point in the film.

Pasquale Fanetti (better known by his Frank De Niro pseudonym) is the king of Italian sexplitation (also see GAMES OF DESIRE, SCENT OF PASSION and LOVES OF LADY CHATTERLEY). He has the shameless ability to linger over each scene with a leering intensity unparalleled in erotic cinema. Unfortunately, many of his films have fallen out of circulation due to shoddy distribution. For his more depraved projects, like this one, Fanetti would use the pseudonyms Dudy Steel or Hard Sacc. He retired from the film business in 1996.
Petra would earlier star in EROTIC GAMES (1988) with Hula. She left the industry ten years later in 1999. Today Ms Petra Scharbach paints pictures using her body as a brush. Her first exhibition was held in Parma Italy in December 2004. She has since traveled across Europe and Asia with her artwork.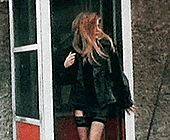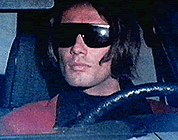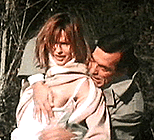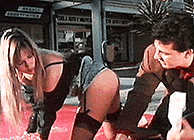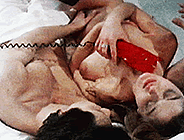 An Italian film with English subtitles; fullscreen format (4:3), uncut (82 minutes),
DVD encoded for ALL REGION NTSC WORLD FORMAT; extras include theatrical trailers.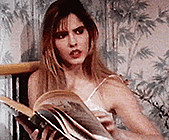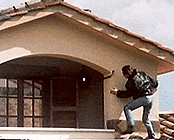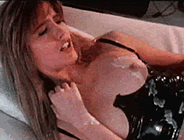 Strong Sexual Themes/Rape/Extreme Nudity/Violence/Sexual Brutality
For Adult Audiences Only