Final Film for Pilar Orive (Caged Women in Purgatory)
and director Andrea Bianchi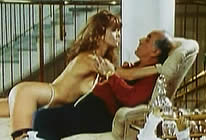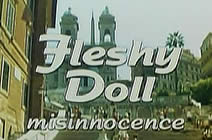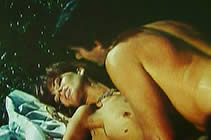 Original Italian Title: BAMBOLA DI CARNE [Doll of Flesh]
also known as MISINNOCENCE

director: Andrea Bianchi (as Andrew White)
starring: Pilar Orive ˇ Sonia Franco ˇ Aldo Sambrell (sometimes Sanbrell) ˇ Fernando DeJuan ˇ Simona Giunti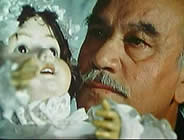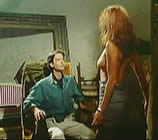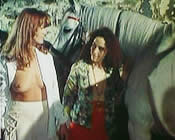 Conceptually based on Oscar Wilde's Salmone, this film explores the 'sexual gaze' which creates passion (and ultimately, tension) between a man and a woman. For Andrea Bianchi's film, a young woman named Jenny - now the fiancé of rich tycoon Frank - goes to the family estate to oversee the refurbishing before the two of them move there permanently. She is soon entangled in a web of deception and mistrust as Frank's daughter Lolette does everything possible to derail the relationship between Jenny and her father.

What a major find this is! Here is the sought-after final project for Pilar Orive, a young beauty-pageant winner (Spain's Miss Euskadi) who migrated to Argentina shortly after the release of the epic CAGED WOMEN IN PURGATORY. She married South American pop singer Paolo Salvatore in 1995 and retired from motion pictures after making this obscure Andrea Bianchi film that same year. Andrea Bianchi is a popular genre director known for an array of films including THE SEDUCTION OF ANGELA (which he helmed jointly with sleaze filmmaker Pasquale Fanetti), the sex comedy DEAR SWEET NIECE, and the wildly outrageous MANIAC KILLER. He also retired from filmmaking after this movie in 1995. Afterwards, he lived quietly in Paris [where he refused to talk about his motion picture career] until his death in 2013 at age 88.

Please note: This beautiful Japanese print has burnt subtitles and some minor obstruction of genitalia (see the image below [center] for an example to the slight pubic hair fogging).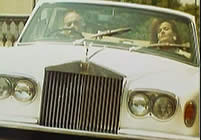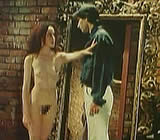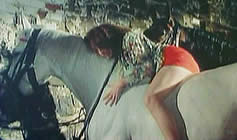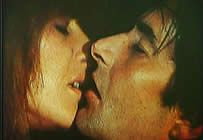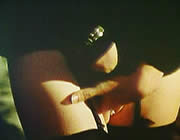 A Japanese film in English with Japanese subtitles; fullscreen format, (98 min.), DVD encoded for ALL REGION NTSC, playable on any American machine. Extras include selected trailers.