Legendary S&M Giallo Now Available UNCUT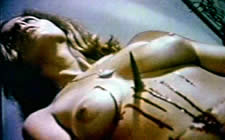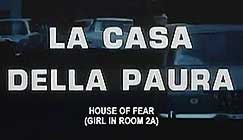 original Italian title LA CASA DELLA PAURA [The House of Fear]
also known as GIRL IN 2A

director: William L Rose [see commentary below]
starring: Daniela Giordano · Raf Vallone · Brad Harris · Rosalba Neri · Karin Schubert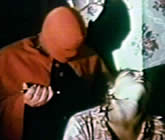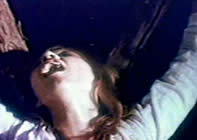 This is the story of a young woman who moves into a boarding house run by an older lady only to discover the place has a dark and sinister past. Seemingly, for numerous decades females have been disappearing without trace from the boarding house. The reason behind the missing girls has to do with a sect of sadists conducting flesh rituals.
Here is a completely uncut version of this Italian S&M thriller starring a bevy of European starlets including Daniela Giordano, former Miss Italy (1967), in the lead. She would star in 40+ films (including VICE WEARS BLACK HOSE, the sex comedy SWEET TEEN, INQUISITION and the Spaghetti Western HAVE A GOOD FUNERAL...SARTANA WILL PAY) before retiring in 1980.
Notably, the cast also features two legendary European genre starlets: Rosalba Neri who retired in 1976 after 20 years and 100 films, e.g., AMUCK!, THE BEAST KILLS IN COLD BLOOD, ALEXA BETWEEN TWO MEN, A LONG RIDE FROM HELL. Plus, Karin Schubert is here. She made 70+ films in her prime (between 1967-94), A VERY SPECIAL WOMAN is always considered her best. She is also known for the S&M thriller PUNISHMENT [La Punition] and she co-starred in Laura Gemser's first BLACK EMANUELLE film as well as Osvaldo Civirani's hardcore (XXX) venture BLACK PEACOCK (Sexy Voodoo). Today, Ms Schubert - born in 1944 - lives quietly in Hamburg Germany.
There is a mystery surrounding the identify of the director. While it's true that William L Rose is a real person in the entertainment business, he has worked almost exclusively in America as a cinematographer and scripter for American grindhouse films, usually produced by Dick Randall [namely WHITE SLAVES OF CHINATOWN and OLGA'S GIRLS]. When Randall moved his business to Europe in 1966, he continued to use the William L Rose moniker as 'scriptwriter' for some projects even though it's generally believed that American Rose had nothing to do with the productions (i.e., a 1968 German TV movie Fentons Völlig Verrückte Erfindung [Fenton's Totally Crazy Invention]). Today, some sources give directing credit for this film to producer Dick Randall, under the alias Robert H. Oliver. But that is highly unlikely as the 'Robert Oliver' pseudonym was used the previous year for THE CASTLE OF CURSED WOMEN, a film thought to be actually helmed by Mario Mancini (ORGIES OF FRANKENSTEIN). Best guess at this point is: Mancini was probably the director for this film as well as the aforementionedCASTLE OF CURSE WOMEN. Mr Mancini, passed away in 2009 at age 76, while Dick Randall died at 70 in 1996. There is also some speculation that William L Rose never existed at all, rather that he was always yet another Dick Randall pseudonym.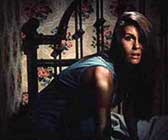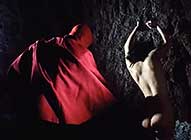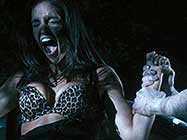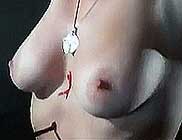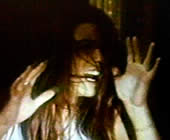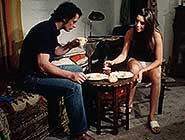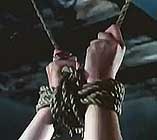 An Italian film; original widescreen format (16:9), totally uncut version at 85 minutes, encoded for ALL REGIONS NTSC, playable on any American machine; in English language.
Extras include original theatrical trailer.

    

Graphic Violence/Rape/Nudity/Sexual Brutality/Drugs/S&M
For Adult Audiences