Fully Uncut Version of Silvio Amadio's Rare Euro Erotic Thriller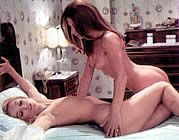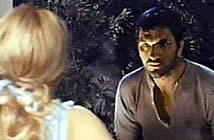 director: Silvio Amadio
starring: Barbara Bouchet · Farley Granger · Rosalba Neri · Dino Mele · Umberto Raho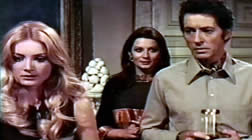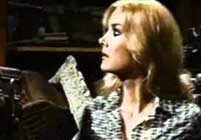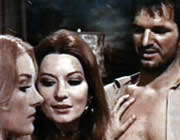 Barbara Bouchet plays Greta, a young woman hired as secretary to an eccentric writer named Richard Stewart. The film opens as Greta arrives at the remote, secluded home of Richard and his wife; she is there to take the place of the former secretary - a girl named Sally - who had mysteriously disappeared. Before long, Greta learns that she has entered a den of perversion as Richard and Eleanor participate in all types of unconventional sex games and they have every intention of sucking her into their hedonism. The real reason Greta has accepted this job is to discover what actually happened to Sally, a close friend. That knowledge proves to be more than she can handle.
Silvio Amadio has worked in many aspects of the movie industry, from assistant director to editor, from script writer to special effects. He helmed 25+ movies between 1957-1981, initially concentrating on peplums (sword-n-sandal films) and then moving into giallos (Italian thrillers). He often worked with Rosalba Neri and is known for coaxing her into her best performances (this film and SMILE BEFORE DEATH, most notably). Mr Amadio died at age 68 in 1995 after a lengthy bout with cancer.
An Italian production, dubbed in English; widescreen format, totally uncut version (88 min.), DVD encoded for ALL REGION NTSC, playable on any American machine. Extras include trailers.