A Fully Uncut (100 Minute) Print of Karin Schubert's Rare Hardcore Film
This XXX film including images and description on this page... for ADULTS ONLY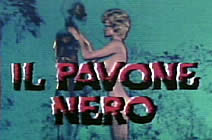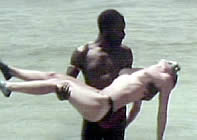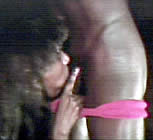 Original Italian title: IL PAVONE NERO [The Black Peacock]
also known as VOODOO SEXY

director: Osvaldo Civirani
starring: Karin Schubert · Chris Avram · Gigi Angelillo · Don Powell · Lorenzo Piani · Samantha Star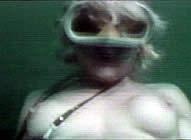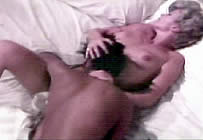 Chris Avram plays Marco, an architect hired to survey a remote part of an island for a hotel conglomerate. He and his wife Laura (Karin Schubert) decide to use the opportunity as a working vacation. With the help of a locale, they find an abandoned shack in the wilderness where they set up house. But despite their healthy relationship, Laura soon falls under the control of a lustful voodoo priest. The call of the wild causes Laura to abandon good sense a become a helpless sex slave.
Karin Schubert drifted in-and-out of hardcore porn throughout her career, so her participation here is not that unusual. However, it is very odd to find filmmaker Civirani behind the camera for this one. He was a prolific director, best known for an array of Spaghetti Westerns (including DEAD FOR A DOLLAR, 1968), some thrillers (i.e., Carroll Baker's DEVIL WITH SEVEN FACES, 1971) and a handful of Peplums (INVULNERABLE KINDAR, 1965). He was also the regular director for most Franco & Ciccio comedies [under pseudonym Richard Keen]. But, Osvaldo Civirani was not known for erotica. And, especially, not XXX hardcore erotica. So this film stands as a very unusual entry in his filmography. This is hardcore adult entertainment, but it vastly improves on the typically impoverished genre. It would also be Mr Civirani's final film as he retired from the industry in 1977. Osvaldo Civirani died from a heart seizure in February 2008 at age 90.
Karin Schubert made 70+ films in her prime (between 1967-94). She is probably best known for the S&M project PUNISHMENT [La Punition] and Jean-Marie Pallardy's A VERY SPECIAL WOMAN. She was also co-starred in Laura Gemser's first BLACK EMANUELLE. Today, Ms Schubert - born in 1944 - lives quietly in Hamburg Germany.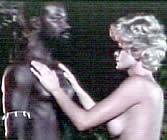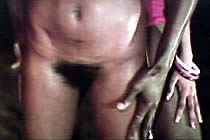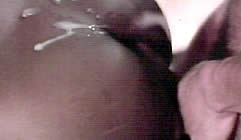 An Italian (XXX) Hardcore production with English subtitles; widescreen format, totally uncut version (100 min.), DVD encoded for ALL REGION NTSC, playable on any American machine. Extras include trailers.
Graphic Hardcore XXX Sexuality/Violence/Male and Female Nudity/Sexual Brutality:
For Adult Audiences Only