Jade Leung and Yukari Oshima Rarity!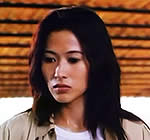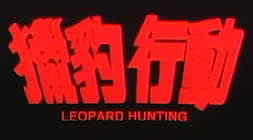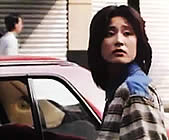 Original Hong Kong Title: LIE PAO XIANG DONG [Lies to the East]

director: Ridley Tsui with Ishii Hisatoshi
starring: Jade Leung · Yukari Oshima · Roy Cheung · Rongguang Yu · Mark Houghton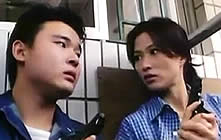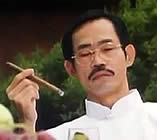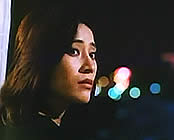 A Hong Kong female police squad investigates a criminal organization with ties to a powerful Triad family in the Philippines. This is a hidden gem among the ton of actioners released during the explosion of Hong Kong's golden age of cinema, an explosion that brought International notoriety to some but buried many others in the shear outpour of product. It was shot mostly in the Philippines by filmmaker Ridley Tsui who also shared the director's chair with Yukari * Oshima's personal Japanese action trainer Ishii Hisatoshi.
The villain, Fang Kuo Ho, is played by legendary stuntman-turned-actor Wah Yuen, a man who has appeared in almost 200 films since his debut as Bruce Lee's stunt-double in CHINESE CONNECTION (1972). Over the years, he has made movies with all the greats - from Jackie Chan to Sammo Hung, Donnie Yen to Stephen Chow - but he's probably best known for his roles in DRAGON SQUAD, HERO, and, of course, his tour de force KUNG FU HUSTLE. For PANTHER HUNTING, Wah Yuen plays the villainous role to the hilt, chewing up every scene with his cigar- chomping enthusiasm.

But obviously the main attraction is the double star power of the two female leads. Jade Leung receives top HK billing here due to the popularity of her BLACK CAT series, but she has also thrilled genre enthusiasts with other projects including Ivan Lai's PEEPING TOM, DANGER ZONE and PHANTOM OF SNAKE. Ms Leung is currently working in Beijing as Jay Leung Jing (SPECIAL FEMALE FORCE).
Her co-star, Japanese Yukari Oshima [born Yukari Tsumura, December 31 1963] decided to be a stuntwoman at an early age. She joined Sonny Chiba's JAC (Japan Action Club) in 1980. Some minor roles in Japanese TV followed but Yukari was disappointed with the Industry's glass ceiling. She changed her name Tsumura to Oshima and relocated in Hong Kong for a small part in Sammo Hung's Shanghai Express (1986). That marked the beginning of her acting career, resulting in another 25+ projects (including KUNG FU WONDER CHILD, IRON ANGELS, DEVIL GIRL 18, RIKKI-O and DREAMING THE REALITY) and a high-profile marriage to actor Mark Cheng. After a messy divorce five years later, Ms Oshima moved to the Philippines where she established herself as Cynthia Luster and made another 20+ films, including this one. She has since gone into semi-retirement, now residing in her hometown of Fukuoka, Japan. Ms Oshima is actively involved in television advertising to promote tourism for her city.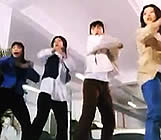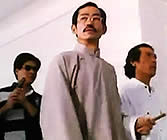 A Hong Kong/Filipino film with English and Chinese subtitles; fullscreen format (4:3),
92 minutes, encoded for ALL REGION NTSC, playable on any American machine.
Extras include original selected trailers.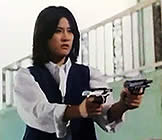 Graphic Violence/Sexual Brutality/Diva Gun Action
for Adult Audiences