The Legendary Taiwanese Horror Fantasy Now in English!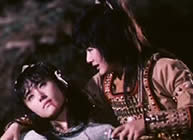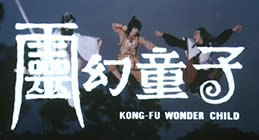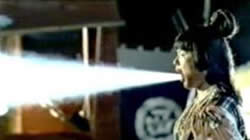 Original Chinese Title: GONGFU QIJI ZIAOHAI (Kong Fu Wonder Child)

director: Lee Tso Nam
starring: Lin Hsiao Lan · Yukari Oshima · Chiang Wang (as Jack Long) · Shan Chang · Lin Yu-Chie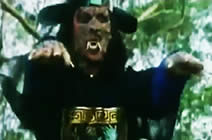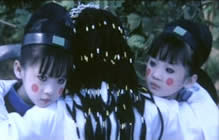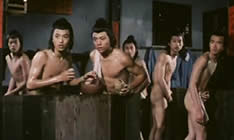 For the most part, the film itself defies comprehension. While the plot has something to do with an evil wizard who travels around stealing souls and putting them in jars, the action deals mostly with the Wonder Child (Lin Hsiao Lan in a role very similar to the one she played in MAGIC OF SPELL) and the attempt to stop the villain and his wicked army.
This madcap horror/fantasy has everything that puts Asian fantasy in a class by itself! Magic spells, zombies, human skin masks, barbaric magicians, flying kung fu action, irreverent humor. It stars fighting diva Yukari Oshima and frolicsome Lin Hsiao Lan (again playing a male character as she did in MAGIC WARRIORS and MAGIC OF SPELL). Filmmaker Lee Tso Nam has been making motion pictures since 1969; he is better known for numerous old school kung fu efforts like EAGLE'S CLAW, Shaolin vs Lama, el al). After 40+ films, he is still active today directing movies in China under the name Li Zuonan.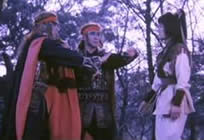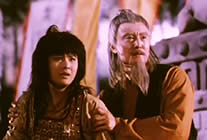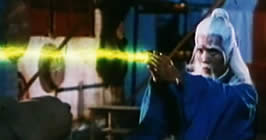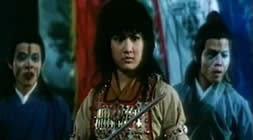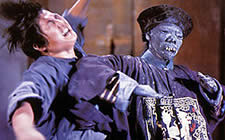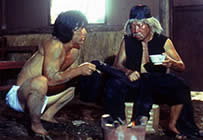 A Taiwanese production in English language; widescreen format (16:9), uncut (91 minutes), DVD encoded for ALL REGION NTSC WORLD FORMAT; extras include original theatrical trailer.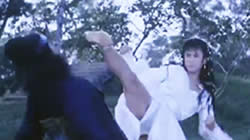 Adult Material/Violence/Bathrom humor
Recommended For Adult Audiences