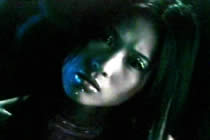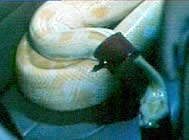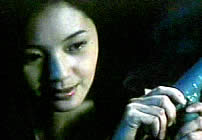 director: John Hau (Hau Wing-choi)
starring: Jade Leung · Cecilia Yip · Michael Tong · Wong Ka Lok
music: Yes ( the British rock band)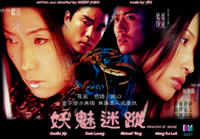 A police detective is investigating a series of gruesome murders that appear to be committed by snakes. The clues lead to two beautiful sisters, one of whom he find wildly attractive, but yet inexplicably dangerous. The women are actually two snakes that have transformed into humans in search for their long lost lover.
In an Asian Cult Cinema interview (#41), Jade Leung (from the BLACK CAT series) said, "Cecilia and I had a lot of fun with those roles... what a bizarre film! I could really picture myself becoming a snake. I walked like a snake... sort of slithering. We always made fun of the way we walked, in high heels, moving in an 'S' shape. While walking we kept whispering to each other, teasing each other, about falling."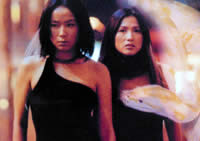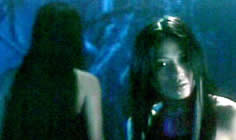 HK import; widescreen (90 min.) version, in Chinese language with English & Chinese subtitles, in DVD encoded for ALL REGIONS, playable on any American machine.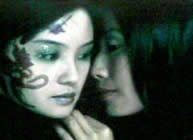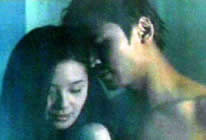 Adult Material/Violence/Sexual Situations:
Not Recommended for Children