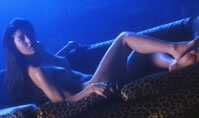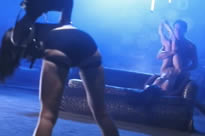 director: Ivan Lai
starring: Jade Leung · Mark Chang · Miho Nomoto · Tse Tin Wah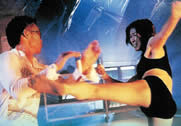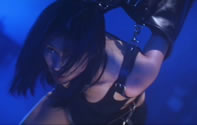 A serial killer/rapist (Cheng) goes on a killing spree in Hong Kong and he's particularly attracted to ladies with nice, long legs (unfortunately for the victims, he's also obsessed with detaching those legs from the rest of their body!).
Jade Leung (from BLACK CAT) plays a detective who soon becomes the psychopath's tormented victim after he kidnaps her sister. This one is recommended only for those who can tolerate excessive gore, sadomasochism, sexual violence and graphic rape. It's directed by genre fave Ivan Lai (RIKKI O, THE IMP, and EROTIC GHOST STORY).
Korean import of a Hong Kong film; widescreen uncut (96 min.) version in DVD encoded for ALL REGIONS, playable on any American DVD machine; in Chinese language with English or Korean subtitles.

Violence/Adult Material/Gore/Rape: Viewer discretion is advised.