Angie Cheung & Emily Kwan in Lee Tso Nam Erotic Thriller
†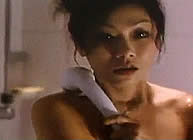 †††
††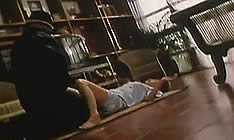 ††

original Hong Kong (Cantonese) title: BIAN TAI SHA REN KUANG [Homicial Sex Maniac]
also known as HOMICIAL MANIAC and RAPIST IN THE SHADOWS

director: Lee Tso Nam (Lee Tso Nan) and Ao Hsin Chin [as Paul Yuen]
starring: Angie Wei Yee Cheung ∑ Lena Wai Chan ∑ Emily Kwan ∑ Shou Liang Ko ∑ Michael Tong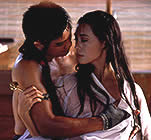 †††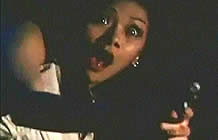 †††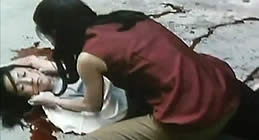 A young woman named Shannon is beaten and sexually assaulted in her home. After identifying the rapist in a police line-up, she learns the DNA doesn't match and he doesn't have a tattoo on his back (as she had earlier testified). As a result, the accused man is released. Shannon is still convinced that Kiu Chi Yeung was the rapist. But no one believes her. Despondent, she jumps to her death from her condo balcony. Her mother Carmen begins to think that somehow Shannon had been correct about Kiu's guilt and she attempts to frame him. Carmen buys weapons and starts fight lessons. As she gets closer to Kiu Chi Yeung, a relationship develops as they start dating. Carmen soon finds herself in an unexpected and deadly struggle for survival.
Ageless Malaysian beauty Angie Cheung plays Carmen effectively. She had starred in BODY WEAPON the previous year. Miss Cheung has since found a home in Hong Kong television. She is the star of the hit series Zŗi LiŠngzhi De Lingyý Shen Chý [Deep in the Realm of Conscience] (2018-XX). Emily Kwan, the young woman who plays the victim Shannon, is also a popular cult actress appearing in 60+ films since 1991, including such genre classics as UNTOLD STORY (1 & 3), DR LAMB, HUMAN PORK CHOP, FUTAGO (TWINS), HOUSE OF THE INVISIBLES, et al.
This film was started by Taiwanese director Ao Hsin Chin who fell ill during the first few weeks of shooting [he would pass away from lung adenocarcinoma at age 66]. Mr Chin was replaced by industry workhorse Lee Tso Nam. Although he established himself with old-school Martial Arts films (his SHAOLIN VS LAMA is generally considered one of the best ever made), today Lee Tso Nam is better known for his erotic exploitation (KILLING IN THE NUDE), frantic actioners (LUNATIC FROG WOMEN), brain-warping fantasies (NEVER KISS A NINJA), and rape-revenge flicks (WOMAN AVENGER: RAPE VENGEANCE). After 40+ films, he is still active today directing movies in Beijing under the name Li Zuonan.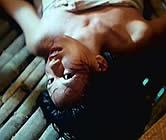 †††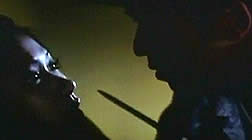 ††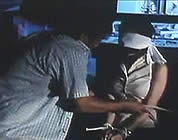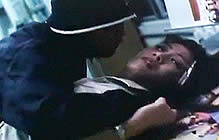 ††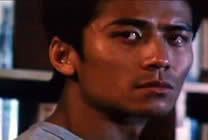 ††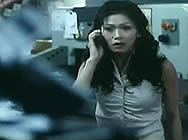 A Hong Kong film with good English subtitles; widescreen format, fully uncut (87 minutes),
DVD encoded for ALL REGION NTSC WORLD FORMAT; extras include various trailers.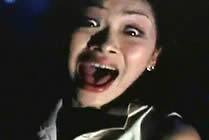 †††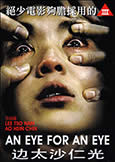 †††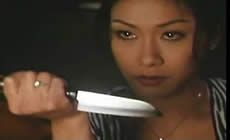 Nudity/Sexual Brutality/Rape
For Adult Audiences