A Group of Female Ninjas Seek Justice
in this quirky Lee Tso-Nam film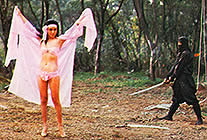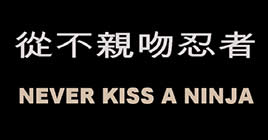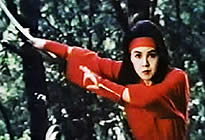 original Chinese/Taiwanese title: NINJA DISI KAPLAN [Never Kiss A Ninja]
also known as CHALLENGE OF LADY NINJA (Edited Version)

director: Lee Tso-Nam [Lee Tso-Nan]
starring: Yang Hui-Sang (Elsa Yeung) · Chen Kuan-Tai· Shing Yung-Peng · Yin Su Li · Robert Tai Chio-Hsien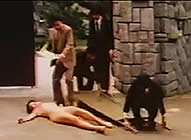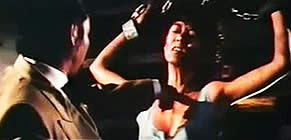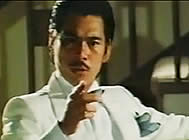 Lee Tso-Nam's movie is set in an off-kilter universe where World War II is in full force but everyone wears 'modern' fashions (including jump suits) and drives Cadillacs from the '80s. This quirkiness could have only one explanation. The movie takes place in the same alternate universe as GOLDEN QUEEN COMMANDOS, which incidentally also starred Elsa Yeung.
Obviously the filmmaker is not concerned with such inconsistencies, especially within his parade of mindboggling set pieces. For instance, female ninja Wong Siu Wai can spin around like Wonder Woman and turn into a bikini-clad model to distract her attackers. The archvillain can weave giant spiderwebs to catch his victims; the female ninjas are able to jump from [and to the top of] giant trees without so much as a scratch; a vigilante skeleton wanders the countryside in search for Japanese sympathizers; plus body-duplicating spells, vampire ninjas with poison stored in their fangs, bad-guy warriors using shields of fire, mud-wrestling training sessions for girl ninjas, etc. There's not much reason for director Lee Tso-Nam to be concerned over time-frame nonconformity.
The plot deals with a Shanghai woman who had been away studying Martial Arts. When Wong Siu Wai returns home, she discovers that Japan has invaded and occupied her country. She's also shocked to learn that her fiancee is working with the Japanese and that he killed her father during a confrontation. Ms Wong then puts together a team of female warriors to challenge her former boyfriend.
Although he established himself with old-school Martial Arts films (his SHAOLIN VS LAMA is generally considered one of the best ever made), today Lee Tso Nam is better known for his erotic exploitation (KILLING IN THE NUDE), frantic actioners (LUNATIC FROG WOMEN), rape-revenge flicks WOMAN AVENGER: RAPE VENGEANCE, and brain-warping fantasies (KUNG FU WONDER CHILD). After 40+ films, he is still active today directing movies in Beijing under the name Li Zuonan.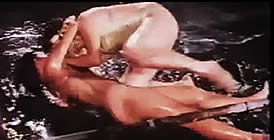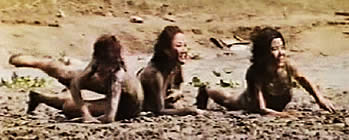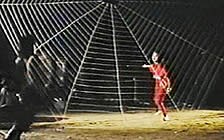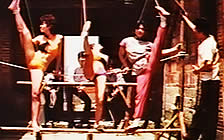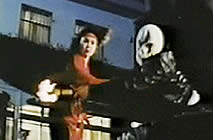 A Taiwanese film in English Language; widescreen format, uncut (90 minutes),
DVD encoded for ALL REGION NTSC WORLD FORMAT; extras include selected trailers.