After Serving Ten Years in Prison, a Yakuza Hitman Tries to Retire...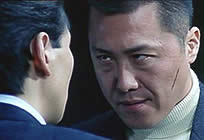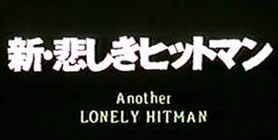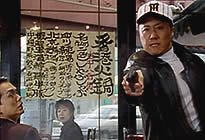 original Japanese title SHIN KANASHAKI HITMAN

director: Rokuro Mochizuki
starring: Ryo Ishibashi · Asami Sawaki · Tatsuo Yamada · Kazuhiko Kanayama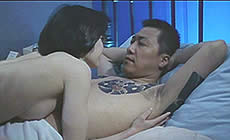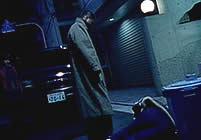 Based on a 'tell-all' book by Yakuza lawyer Yukio Yamanouchi about a mob hitman who would like to retire. The story follows Tachiana and his woman in their attempt to escape the clutches of the Yakuza only to be sucked back into the clan through heroic notions of loyalty. The plot escalates into a bloodbath when a gang of disrespectful young tuffs - oblivious to 'the old ways' - attempt to outs the big boss and take control.
Like many contemporary Japanese film masters, director Rokyro Mochizuki broke into mainstream cinema after cutting his teeth on pink films. His early efforts include a series of crass projects like Hongan Video: Hagu [Real Action Video: Skin] and Onnanie Musume [Masturbating Girl]. In 1987, Mochizuki held a mirror to the porn industry with the film Skinless Nights, a biting satire of the sex business. That movie established him as the new cinematic sophisticate, winning praises from many tough critics. In the ten years that followed, he concentrated on an exclusive diet of Yakuza film of which this is considered his best.
Ryo Ishibashi is a familiar Japanese actor who can often be found in Yakuza actioners including numerous Takashi Miike films (the leading role in AUDITION, GOZU, the star-studded IZO et al). Ryo was also effectively sinister in G@ME [Game]. Mr Ishibashi is married to Kurosawa actress Mieko Harada, from RAN [Rebellion], and cult hits DORORO and FIRST LOVE. Before he started acting, Ryo was a member of the Japanese rock band ARB.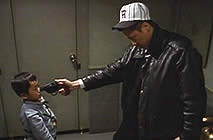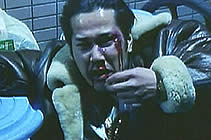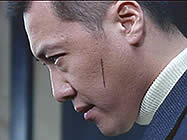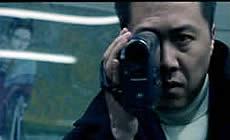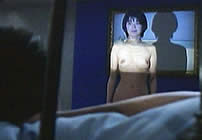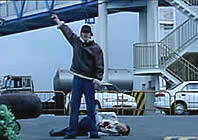 A Japanese film with English subtitles; widescreen uncut (106 min.);
for ALL REGIONS, playable on any American DVD machine.
Extras include selected trailers.

  

Graphic Violence/Nudity/Sexual Brutality
for Mature Audiences