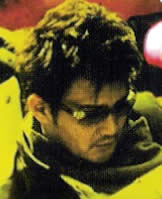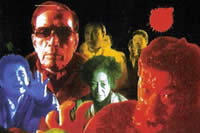 director: Takashi Miike
starring: Hideki Sone · Sho Aikawa · Kimika Yoshino · Shohei Hino
Keiko Tomita · Reinji Ishibashi · Masaya Kato · Tetsuro Tanba

Here's the controversial film from Takashi Miike and it's everything that made him the most talked about and the most influential of all the Japanese directors. Miike calls this one "a Yakuza Horror film." It's a surrealist action-packed, ultra-violent gift to his fans. He may never make a better movie... this one MUST be seen by anyone with an interest in Asian Cult Cinema.
Minami (Sone), a member of the Azamawari gang, highly respects Ozaki (Aikawa), a fellow gangster who has saved his life in the past. However, lately, Ozaki has become eccentric and everyone wonders about his sanity. The Big Boss is unsympathetic to the "loose cannon" and he orders Minami to dispose of Ozaki in the city of Nagoya. There, the fate of these two men follows a twisted path filled with violence and unexpected scares...
A Japanese film; widescreen uncut (129 min.) version in DVD encoded for ALL REGIONS, playable on any American DVD machine; Japanese language with removable English subtitles; bonus includes one-hour interview with the director, one-hour behind-scene documentary and commentary by Andy Klein.

Violence/Adult Material/Gore: Viewer discretion is advised.