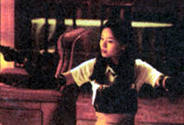 director: Takashi Miike
starring: Ryo Ishibashi · Eihi Shiina · Tetsu Sawaki ·
Renji Ishibashi · Miyuki Matsuda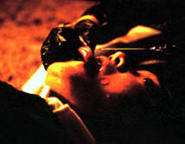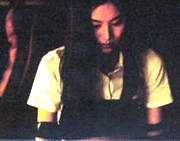 AUDITION is considered Miike's best film to date. The less the viewer knows about this film before watching it, the better it will be. Buy it and watch it cold. Don't let anybody tell you about it before hand. Just prepare yourself for a great cinematic experience. Minimum description: A television producer attempts to find a new girlfriend through phony auditions.
A Japanese film; Widescreen version unrated director's cut in DVD format, encoded for REGION ONE playable on any American DVD machine, in Japanese language with removable English subtiles, Bonus materials including theatrical trailers and interview with the director.

Violence/Adult content/Gore: Viewer discretion is advised.