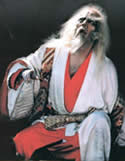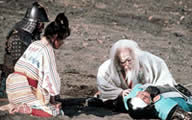 director: Akira Kurosawa
starring: Tatsuya Nakadai · Satoshi Terao · Jinpachi Nezu · Mieko Harada
v

d640

Just as Kurosawa had adapted Shakespeare's MACBETH for his own samurai epic THRONE OF BLOOD (1957), this time he uses KING LEAR as the basis for RAN.
An aging lord (Nakadai) gives the keys of his kingdom to his eldest son but it causes a major rebellion and bloody conflict within the family. The younger two sons (not daughters as Shakespeare would have it) turn against the clan and organize a massive retaliation.
Mieko Harda won top acting honors at Cannes in 1986 for her evil incarnate role.
HK import of a Japanese movie; original widescreen ratio (1:85:1); from a new Hi-Def transfer; uncut (160 min.) version in DVD format, encoded for ALL REGIONS, playable on any American DVD machine; in Japanese language with removable English or Chinese subtitles as an option.


Violence/Adult Material/Gore: Viewer discretion is advised.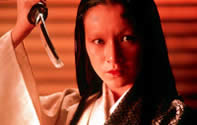 ·