Based on the Bestselling International Video Game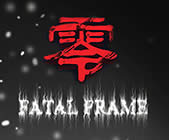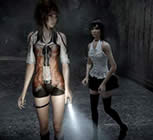 Original Japanese Title: GEKIJO-BAN: REI [Zero: Movie Version]
(Note: Rei can translate into either Zero or Spirit)

director: Mari Asato
starring: Aoi Morikawa · Ayami Nakajo · Kodai Asaka · Minori Hagiwara · Fujiko Kojima · Jun Miho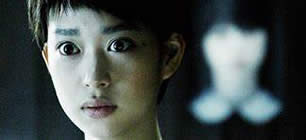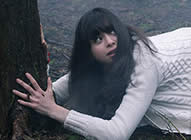 Essentially, this film is an adaptation of a Japanese novel Rei (Zero) [aka A Curse Affecting Only Girls] by Eiji Ontsuka (the writer responsible for Takashi Miike's MPD series). The novel Rei was based on the popular video game called Fatal Frame in the United States.
Here is the story of Michi (played by IT-girl Aoi Morikawa), a student at a conservative school in Japan. The all-girls Catholic academy is engulfed turmoil after the mysterious disappearances and deaths of several classmates. Seemingly, they had been affected by a haunting photo of a student named Aya that had been taken with a "Camera Obscura." Michi, who has special photography skills of her own, tries to dig into the emotions encased in the photo - especially an unrequited lesbian love - before the spirit of Aya is released to claim further victims.
Mari Asato's film is a strange Japanese project, a lesbian coming-of-age Gothic ghost story set against the backdrop of a contemporary video game. At once, it appears to be the embodiment of innocent love, but - as heroine Michi soon discovers - it's anything but harmless. Some critics have compared this movie with the Korean thriller TALE OF TWO SISTERS but it demands to be accepted on its own terms, as an ethereal yet traumatic tangent from a video game.
Filmmaker Mari Asato is one of the few female directors in Japan's heavy male-dominated industry. She began her career as an actress and then moved to film directing in 2005 with BOY FROM HELL. She was involved with the RING TV SERIES and has helmed other cyber-horror fare, most notablyGAME: CELL PHONE GIRLFRIEND.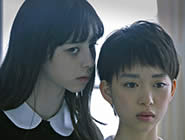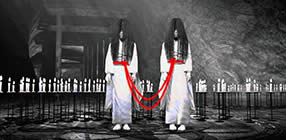 A Japanese production with English subtitles; widescreen format (9:16),
uncut version (104 min.), DVD encoded for ALL REGION NTSC, playable on any American machine.
Extras include original trailer.