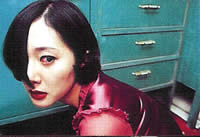 ·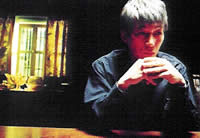 director: Kim Jee-Woon
starring: Yeom Jeong-A · Im Su-Jeong ·
Moon Geun-Young · Kim Kab-Su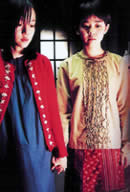 ·
Two sisters, Su-Mi and Su-Yeon, return home after recovering from a long illness. Their new stepmother, Eun-Joo, welcomes them but something seems uncomfortably wrong. Su-Mi, the older sister, deals with the problem by avoiding her stepmom completely, while young Su-Yeon becomes more and more terrified of the woman. A couple days later, Su-Mi goes into a panic when she discovers blood stains on the floor, but can't find her sister anywhere...
HK import of Korean film; widescreen uncut (115 min.) version in DVD encoded for ALL REGIONS, playable on any American DVD machine; Korean language with English and Chinese subtitles.

Adult Material/Violence: Viewer discretion is advised.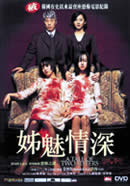 ··