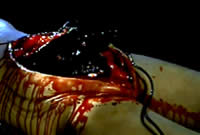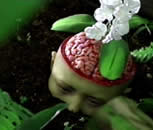 director: Takashi Miike
starring: Naoki Hosaka · Tomoko Nakajima · Ren Ohsugi
Tomorou Taguchi · Rieko Miura · Nae Yuuki

Cult director Takashi Miike turned his aim on Japanese TV with a unparalleled vengeance as he brought Eiji Ohtsuka's notorious blood-soaked novel to the small screen. Here are the first two episodes on one DVD.
Timid police officer Yosuke (Naoki Hosaka), slips into alternate personalities after he discovers that his wife has been brutally murdered. As a tough 'Dirty Harry" type detective (named Kazuhiko) he hunts down his wife's killer and takes revenge. Afterwards, he reverts back to "Yosuke" with no memory of what happened. But then (in episode two) when a similar series of disturbing murders take place, he once again assumes the role of MPD Psycho [Multiple Personality Detective Psycho].

American release of a Japanese film widescreen; uncut (total running time 116 min.) with digital fogging of some violent images; versions in DVD encoded for REGION 1, playable on any American DVD machine; in Japanese language with removable English subtitles; bonus includes photo gallery & trailers.

Violence/Adult Material/Gore: Viewer discretion is advised.