Hideshi (Guinea Pig) Hino takes you into the depths of Hell! ...Again.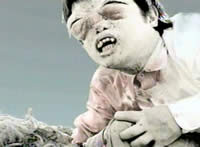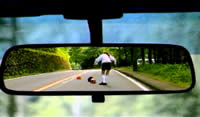 director: Mari Asato · written by Hideshi Hino
starring: Kenji Tsuda · Mirai Yamamoto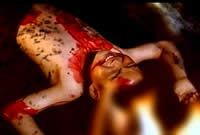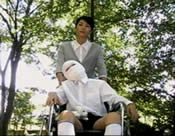 A witch offers to bring Setsu's son back to life after he's been killed in a traffic accident. The mother accepts the deal; her boy Daio returns from the grave. Unfortunately, he's a monster... half- decomposed with a ravishing hunger. Based on a story by Hideshi Hino, creator of the GUINEA PIG series.
A Japanese import; widescreen uncut (95 min including special features) in DVD, encoded for ALL REGIONS, playable on any American DVD machine; in Japanese language with removable English or Chinese subtitles as an option. Note: the numerous special features also have English subs.

Violence/Adult Material/Gore:
Viewer discretion is advised.
·