"One of the Ten Best Mexican Vampire Movies"
-Mexican Lucha Libre Cinema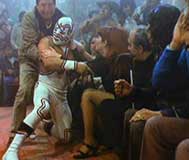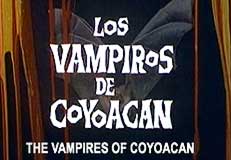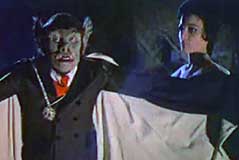 original Mexican/Spanish title LOS VAMPIROS DE COYOACAN [The Vampires of Coyoacan]

director: Arturo Martinez
starring: German Robles · Mil Mascaras · Sasha Montenegro · Superzan · Carlos Lopez Moctezuma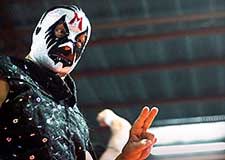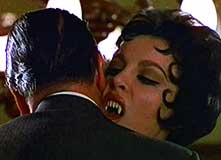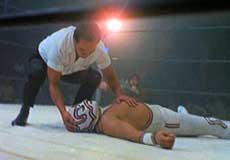 The story is an effective companion to Mil Mascaras' earlier VAMPIRAS [Female Vampires] [1970]. It contains lots of cool stuff: great luchador costumes, midget vampires, convertible muscle cars, good special FX, beautiful women, Mil Mascaras in his prime, and legendary German Robles (THE VAMPIRE and BRAINIAC). After a lengthy opening (15 minute) sequence with tag-team Mascaras & Superzan, the plot kicks into gear. A wrestler named Cyclone is murdered in the ring by his opponent El Espectro. Then, his body is mysteriously drained of blood before the police arrive to investigate. This is El Espectro's third 'accidental' murder but the judge releases him on grounds of "an unfortunate sports mishap." Mil Mascaras is convinced of foul play and believes all luchador's are in danger. He and Superzan visit an old friend, Dr Thomas, for advice. They soon learn that the doctor's own daughter has become a victim of vampirism, seemingly coinciding with the arrival of Baron Bradok from Transylvania.
Mil Mascaras is a professional Luchador [masked Mexican wrestler], the first to wrestle at NYC's Madison Square Gardens (December, 1972). He was born Aaron Rodríguez Arellano in 1942 and began his wrestling career in 1965, winning numerous major awards including Mexico's D.F. National Heavyweight title. He is the only surviving luchador of the original Santo/Blue Demon celebrity wave. His most prolific period was 1969-74 (ENIGMA OF DEATH, MUMMIES OF GUANAJUATO and BLACK POWER with Sergio Oliva), but he continues making films today (MIL MASCARAS VS THE AZTEC MUMMY).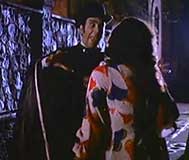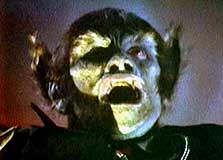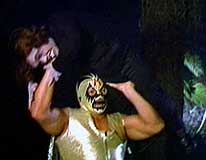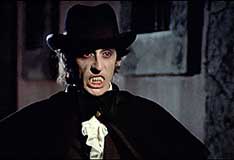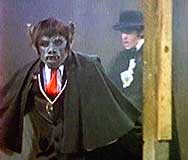 A Mexican/Spanish film with optional English subtitles, 87 min,
widescreen, encoded for ALL REGION, playable on any American DVD machine.
Extras include selected theatrical trailers.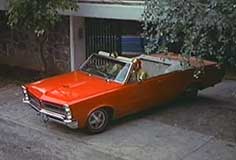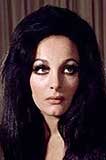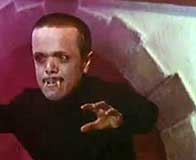 Violence/Prostitution
recommended for Mature Audiences