Cynthia Khan's debut into Girls-With-Guns Action!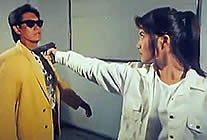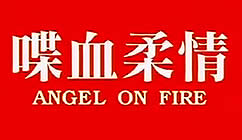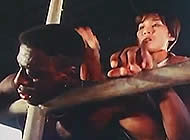 original Hong Kong/Filipino Chinese title DIE XUE ROU QING [Only Strong Survive]
also known as ANGEL OF FURY
director: Phillip Ko
starring: Cynthia Khan · Sharon Yeung [Yeung Pan Pan] · Waise Lee · Ronnie Rickett · Melanie Marquez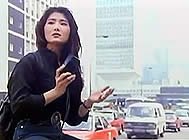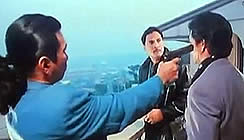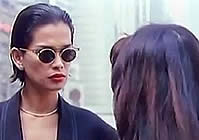 Cynthia Khan plays Mai Lei, an Interpol agent on the trail of Natasia, a supermodel who has stolen a precious artifact from the Shaolin Temple and is trying to sell it t gangsters in Manila. At least, that's the premise behind Mai Lei's transfer to the Philippines. But, soon enough, she discovers lots of ugliness brewing under the surface and tons of bad guys with guns and explosives. A bit later, she's joined by Hong Kong cop Wong Li (Sharon Yeung) for the climatic gun battle and martial arts action.
While Cynthia Khan is always a treat for the eyes - both in physical appearance and fighting skills - and while Sharon Yeung is also welcome in any film, regardless of the length of her performance [little more than a cameo here], the real surprise in this actioner is Melanie Marquez. She is a remarkable and complicated villain. Miss Marquez was a top model in the Philippines and generally considered an International Beauty-title holders, but she made few films that saw distribution outside the Filipino market. A few years earlier, she starred [as herself] in the quirky melodrama The Untold Story of Melanie Marquez (1988) which served as a sleazy roadmap through her bad relationships and deprived childhood.
Cynthia Khan (born Yan Li-Tsing in 1968, Taiwan) had a minor career (e.g., GINSENG KING) before jumping into Diva Actioners in 1993 with this film. Over the next ten years, she would star in 25+ films including YES MADAM: SERIOUS SHOCK, AVENGING QUARTET , SUPER COPS and TIGER ANGELS. She is still active today, working mostly with Beijing television for numerous series like Hua Mu Lan Chuan Qi [the Hua Mulan Legend]. Co-star Sharon Yeung is perhaps the most underrated female action star in Hong Kong, fans celebrate her for ANGEL TERMINATORS and ANGEL ENFORCERS.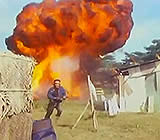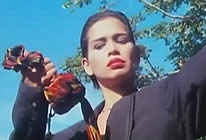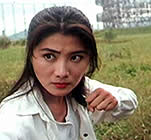 A Hong Kong/Filipino Film with English and Chinese subtitles; widescreen uncut (82 min.),
for ALL REGIONS, playable on any American DVD machine.
Extras include selected trailers.

      

Sexual Situations/Graphic Violence
for Mature Audiences