Reverse Typecasting for
both Moon Lee and Yukari Oshima!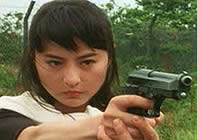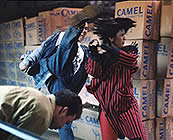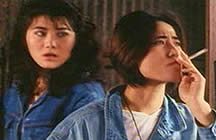 Original Chinese Title: MO LU KUANG HUA (End of the Road)
also known as DEATH TRIANGLE and DRAGON FORCE

director: Stanley Wing-Siu and Lai Kin-Kwok (as Albert Lai)
starring: Moon Lee · Yukari Oshima · Cynthia Khan · Eric Tsang · Lawrence Ng · Waise Lee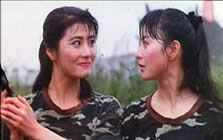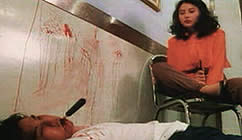 Two police detectives, Yang (Cynthia Khan) and Li (Moon Lee), have always been good friends. But when they both start dating the same guy, sparks fly. Li loses the competition and goes crazy with jealousy when her partner marries the man. In fact, Li is so possessed that she viciously kills the guy and then leaves clues implicating Yang in the murder. Yang escapes the arresting team and goes underground where she seeks help from a car thief named Coco (Yukari Oshima). The spurned Li retaliates by kidnapping Coco's son causing these two women to wage an all-out war against the marauding psychopath.
Perhaps the most remarkable thing here is the casting: an unusual role for both Yukari Oshima, playing a firecracker sidekick, and Moon Lee - in a case of reverse typecasting - as the unhinged villain.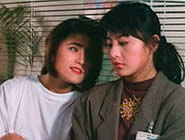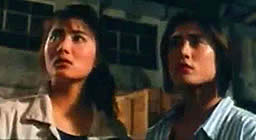 A Hong Kong/Chinese with Chinese/English subtitles;
widescreen format (16:9), 99 minutes, encoded for ALL REGION NTSC,
extras include Selected Trailers.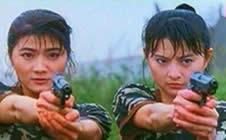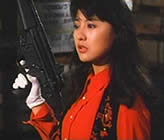 Graphic Violence/Sexual Brutality
for Mature Audiences