Pauline Chan.   Yukari Oshima.   Cynthia Rothrock.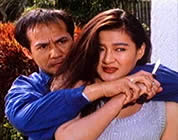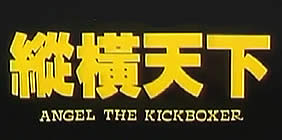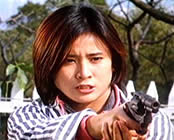 also known as POWER HEAT

director: Chi Keung Ho (as Godfrey Ho)
starring: Pauline Chan · Waise Lee · Yukari Oshima · Tao Chiang · Cynthia Rothrock · Donna Jason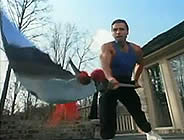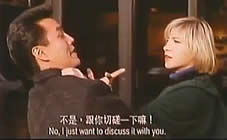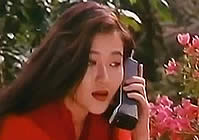 Prolific Industry technician Chi Keung Ho - better known as Godfrey Ho - directed very few complete movies (his CANNIBAL MERCENARY, THUNDER OF THE GIGANTIC SERPENT and HONOR AND GLORY are significant exceptions). Usually Godfrey would shoot a bit of new footage and then mix it with scenes from an unreleased or obscure project to flush out a whole film (some examples of his paste-n-release productions are NINJA THUNDERBOLT, GHOST NINJA, et al). Often this resulted in jarring continuity problems. However, special notation must be made for this film. It is unique - even for Godfrey Ho. This finished title is composed from an assortment of his own outtakes.
Godfrey Ho is a hack of astonishing proportions. First, he took financing from the American-based Action Star Pictures to make a Cynthia Rothrock movie which would be shot in the USA and released to an international audience. That film is the aforementioned HONOR AND GLORY. Shrewdly, Godfrey also made a side-deal with Action Star that gave him ownership of the raw footage once the shoot was completed. Immediately, he took his favorite segments and wrote a new narrative around them. Godfrey brought in a team of popular HK actors (which included sex starlet Pauline Chan, fighting diva Yukari * Oshima and A Better Tomorrow co-star Waise Lee) to film those new scenes and then spliced everything together, releasing the production as a brand new movie which hit the Hong Kong theaters later the same year.
This motion picture was released as ANGEL THE KICKBOXER even though there's not an 'Angel' character in the film. The new story has a plot vaguely connected to stolen nuclear weapons and banking fraud (loosely mirroring the plot of the original Rothrock film) but then there's a Japanese hired killer tracking down targets in both America and Hong Kong. That guy is attempting to kill a corrupt banker played by Waise Lee when his wife (Pauline Chan) gets in the way. The scenes with Yukari Oshima have little to do with any of the plot fragments, but she is incredible in some spirited fight segments.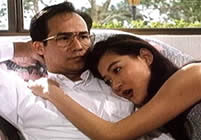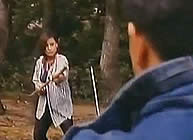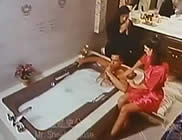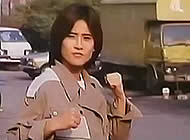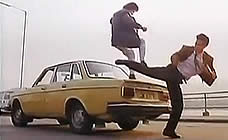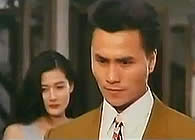 A Hong Kong film with English/Chinese subtitles; widescreen format, fully uncut (93 minutes),
DVD encoded for ALL REGION NTSC WORLD FORMAT; extras include various trailers.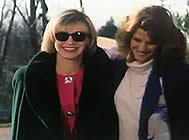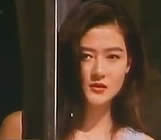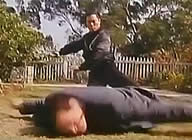 Graphic Brutality/Martial Arts Violence/Sexual Themes
For Adult Audiences