2 COMPLETE LEGENDARY MOVIES!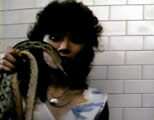 ·
·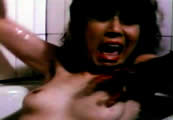 #1 GHOST NINJA (aka DIAMOND NINJA FORCE) (1982)
director: Godfrey Ho
starring: Richard Harrison · Teresa Yang
After the remains of a sacred ninja are disturbed, a ghost is resurrected to stop everyone who has no respect for the hallowed ground. (Hong Kong Production)
Dubbed in English (Widescreen)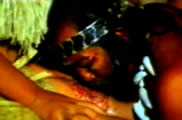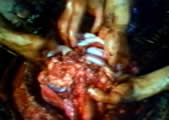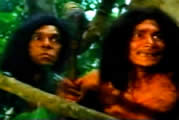 #2 PRIMITIVES (1987)
director: Siswro Gautama
starring: Barry Prima · Jenny Haryono
Here's proof the Italians don't have a corner on the cannibal film genre. Roland and Rita are two students who journey into the New Guinea jungles to conduct research on the Hundru tribes. Their trip soon becomes a nightmare of survival. (Indonesian)
NOTE: This film contains multiple scenes of animal mutilation and graphic violence
Dubbed in English with Greek subtitles. (Widescreen).

Two two complete Asian films; pressed on flipsides of same disc; uncut versions in DVD encoded for ALL REGION NTSC, playable on any American DVD machine

Graphic Violence/Adult Material/Nudity/ Gore:
Viewer discretion is advised