Loletta Lee in Female Triad Gang Actioner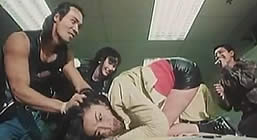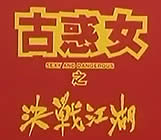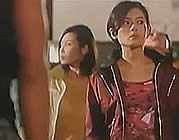 original Chinese/Hong Kong title: GU HUO NU ZHI JUE ZHAN JIANG HU

director: Billy Tang (Hin Sing [Billy] Tang)
starring Loletta Lee · Karen Mok · Francis Ng · Lily Chung · Ben Ng · Gu Huo Wu · Shing Fui-On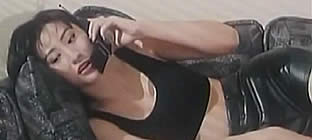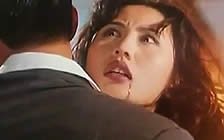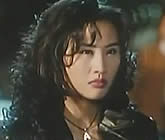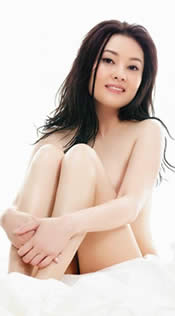 A female Triad gang led by Marble (Loletta Lee) and newcomer Van (Karen Mok) gets into trouble with a rival gang led by Lurcher (Ben Ng). It all has to do with Lurcher's sister Aids (Lily Cheung) and her rivalry for the affection of Brother One (Michael Tong) meanwhile, Marble is stalked by Triad lover George (Francis Ng, in one of his most memorable roles).
Director Billy Tang (Hin Sing Tang) began his astonishing career with a string of legendary category III films, DOCTOR LAMB, RUN AND KILL, BROTHER OF DARKNESS, and, the 'watermark' for the genre, RED TO KILL. He later turned to edgy horror/thrillers (INTERACTIVE MURDERS and DIAL D FOR DEMONS) before diving into Hong Kong television production in 2016.

Throughout his career, Mr Tang has always enjoyed working with charismatic female actresses [most of his CAT III films starred gorgeous Money Lo who also made CASE OF THE FLOATING BODY for Lam Yee-Hung around the same time]. This time - in his unique story of a female Triad gang - he works with three of HK's top starlets, Loletta Lee (GIRLS UNBUTTON), Karen Mok (BLACK MASK) Lily Chung (ETERNAL EVIL OF ASIA).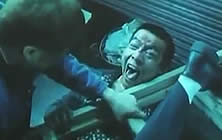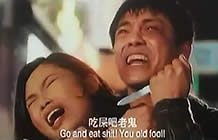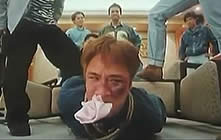 A Chinese/Hong Kong film with English and Chinese; widescreen format, uncut version (92 minutes),
DVD encoded for ALL REGION NTSC; extras include selected trailers.