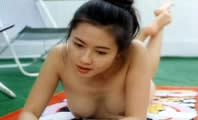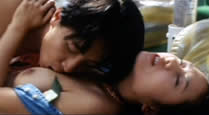 director: Wong Tai Lo
starring: Loleta Lee · Hong Yu Lan · Wu Mia Oyu · Yan Yu Mei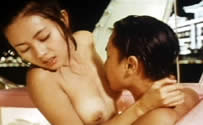 NUDITY. NUDITY. AND MORE NUDITY!
The (mis)adventures of three boy-crazy girls as they get involved with an unlikely collection of losers. But the plot is little more than an excuse for a lot of soft-core frolicking and a TON of nubile nudity. This is a popular cult film due to the uninhibited coyness of frequently naked Loletta Lee, not to mention her sexy costars Hung Yu Lan (Miss Asia 1993) and Wu Mia Oyi (Miss Hong Hong 1993). Directed with abondoned charm by former kung-fu filmmaker Wong Tai Loy.

HK import; widescreen uncut (92 min.) version in DVD encoded for ALL REGIONS, playable on any American DVD machine; Chinese language with English & Chinese subtitles.

Adult Material/Sex: Viewer discretion is advised.
·