Beautiful 'Money Lo' in Notorious Category III Thriller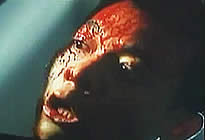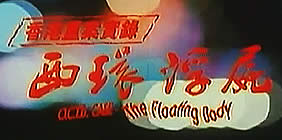 Original Chinese Title: XI HUAN FU SHI
also known as: THE O.C.T.B CASE: THE FLOATING BODY

director: Lam Yee-Hung
starring: Man Yee Lo (as Money Lo) · Ben Ng · Hian Cheung Ng · Kwok Leung Cheung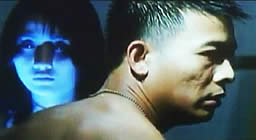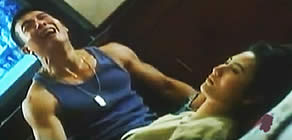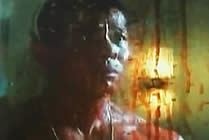 While staying at his brother's house, an ex-con gets into an argument with his sister-in-law over him smoking marijuana. When the fight turns physical, she accidentally bumps her head, passing out. He thinks she's dead and - perhaps due to his altered mental state - he decides to dismember her. (After a particularly horrific segment,) Ben throws body parts into Hong Kong harbor but they soon begin to float to the surface and the police start their investigation.
Lam Yee-Hung was a major independent Hong Kong director, helming 30+ movies in two decades (1977-1999). The goodly share of those films were Cat III genre projects including ROMANCE OF THE WEST CHAMBER, SEVERELY RAPED and THE DEVIL STRIKES. He started his career in the '70s as a script planner. One of his early projects was the Taiwanese cock-eyed fantasy MOTHER GODDESS AND THE SEA DRAGON; he was also the scriptwriter behind SEEDING OF A GHOST. Mr Lam is still active in the entertainment field today; however he is no longer directing films. In 2003, he joined the Crystal Boys television series as an actor playing the role of Lin Mao-Hsiung.
Beautiful actress Money Lo starred in numerous legendary Category III films including DAUGHTER OF DARKNESS and two by Billy Tang, BROTHER OF DARKNESS and RED TO KILL. She retired from show business in 1997 after marrying Hong Kong businessman Suen Ging-On.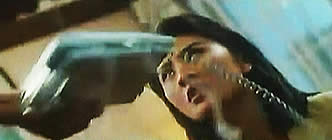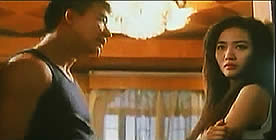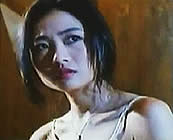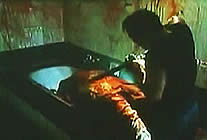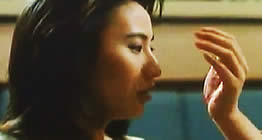 A Hong Kong film with English and Chinese subtitles; widescreen format, fully uncut (90 minutes),
DVD encoded for ALL REGION NTSC WORLD FORMAT; extras include selected trailers.