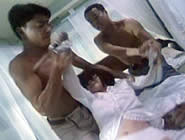 ·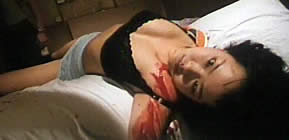 director: Man Kei-Chin (aka Cash Chin)
starring: Ellen Chan · Elvis Tsui · Bobbie Au-Yeung · Lily Chung · Meng Lo
Here's the fully uncut version (5 minutes longer than the International/USA release) from the outrageous director of NAKED POISON. A man who seems to be losing a lot of friends to violent death and ·has lost the ability to "get it up" for his girlfriend has actually fallen under the spell of an evil Thailand wizard... a wizard who's obsessed with bedding his girlfriend.
More specifically, the movie is about the age-old battle between white and black magic. This time the conflict is initiated when four guys decide to visit Thailand for a weekend of fun and cheap sex. During their romp, they defile a local virgin and her brother vows revenge. All hell breaks loose when they get back to Hong Kong.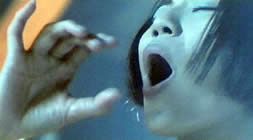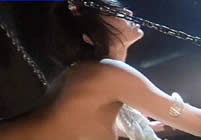 HK import; widescreen (90 min.) version, in Chinese language with English & Chinese subtitles, in DVD encoded for ALL REGIONS, playable on any American machine.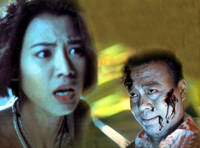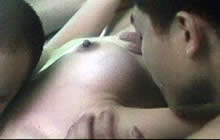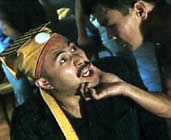 Adult Material/Nudity/Gore/Rape/Sexual Brutality/Graphic Violence:
Not Recommended for Children