Passionately Considered One Of Ms Sarli's Best Films!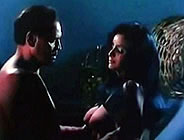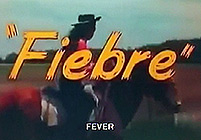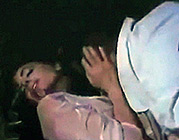 director: Armando Bo
starring: Isabel Sarli · Armando Bo · Santiago Gomez Cou · Juan Lose Miguez · Claude Marting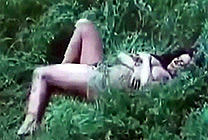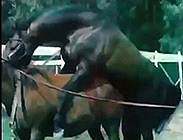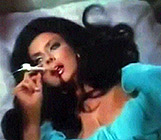 John Water [in his TV series Movies That Will Corrupt You] once said "Isabel Sarli turns men into raging beasts. In FIEBRE, Isabel falls in love with a horse." While it is true that she loves the horse named Fiebre and - at the film's conclusion - she even chooses to be with that horse instead of her human suitors, this is not a film about bestiality. At least, not in the sexual sense.
Isabel Sarli plays Sandra, a lustful woman married to a wealthy landowner with a large stable of racehorses. He is obsessed with her but Sandra has grown to hate him. The biggest problem she has with her husband is he seems to be acting against his nature. Simply put, he should be more 'animal.' At one point Sandra says: "It's the sexual strength that drives me. That irresistible force makes me a woman in the classic sense!" One day, while walking around their estate with her dog, she meets Jose Maria, a woodsman who reeks of machismo. They become lovers and enjoy unrestrained sex, Her husband discovers the infidelity but she taunts him to suicide. Sandra takes over the ranch and is wildly attracted to the fury of animal fucking. The brute force of Fiebre's sexuality is on her mind constantly. The embedded image of her horse's huge penis and uncontrollable lust whisks her from one lover to another until Sandra must finally come to grips with what's truly important in her life.
This highly controversial film, along with her scorching trilogy CARNE (Meat), FUEGO (Fire), and EMBRUJADA (Bewitched), established Sarli's reputation as South America's definitive Sex Queen. She had won the 'Miss Argentina' title in 1955 and a short time later met actor Amando Bo. He convinced Isabel to make movies with him as the writer and director (he also stars with her in this one). The union resulted in a lasting love relationship and 30 subsequent films, ending in 1981 with Amando's death from cancer. In 2012, despite relentless attempts to censor and/or ban her movies during her career, the president of Argentina, Cristina Fernández de Kirchner, gave Ms Sarli the honorary title 'Ambassador of Pop Culture.'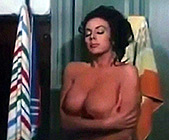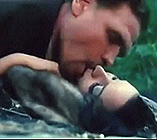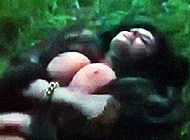 An Argentinean film with optional ON/OFF English subtitles; fullscreen format,
uncut print (86 min.), DVD encoded for ALL REGION NTSC,
playable on any American machine. Extras include Sarli theatrical trailers.
Strong Sexual Theme/Violence/Nudity/Drugs/Graphic Animal Sexuality
For Adult Audiences Only