Isabel Sarli's Shocking Rape Actioner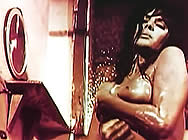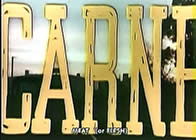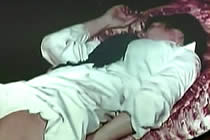 director: Armando Bo
starring: Isabel Sarli · Victor Bo · Romualdo Quiroga · Alba Solis · Vincente Rubino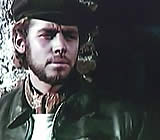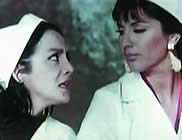 Isabel Sarli plays Delicia, a young naive worker at a slaughterhouse/meat refrigeration plant. One morning, as she walks to work along the railroad tracks, Delicia is viciously raped by one of the workers, Humberto. When she doesn't report the assault (not even telling her boyfriend Antonio), her attacker is emboldened and he rapes her again on a bed of beef in the factory freezer. His 'macho' reputation builds among his peers at the plant and Humberto concocts a plan to kidnap Delicia. He plans to sell her body to a group of friends, promising them 'a private rape fantasy' in the back of his semi-truck. Antonio tries desperately to find and rescue his sexually abused girlfriend but he is woefully unsuccessful.
This controversial movie - called "un ejercicio de mal gusto" [an exercise in bad taste] by an Argentinean critic in 1968 - paved the way for her explosive sex trilogy in 1969, FURIA SEXUAL, FUEGO [Fire] and EMBRUJADA [Bewitched]). This film, along with that scorching trilogy, established Sarli's reputation as South America's definitive Sex Queen. She had won the 'Miss Argentina' title in 1955 and a short time later met actor Amando Bo. He convinced Isabel to make movies with him acting as the writer and director. The union resulted in a marriage and 30 subsequent films, ending in 1981 with Amando's death from cancer. In 2012, despite relentless attempts to censor and/or ban her motion pictures during her career, the president of Argentina Cristina Fernández de Kirchner, gave Ms Sarli the honorary title 'Ambassador of Pop Culture.'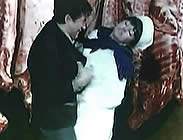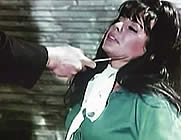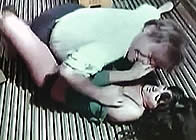 An Argentinean production; fullscreen format (4:3), uncut version (86 min.), DVD encoded for ALL REGION NTSC, playable on any American machine. Extras include selected Isabel Sarli trailers.