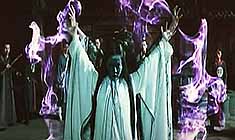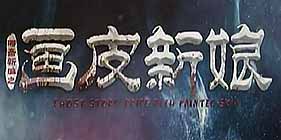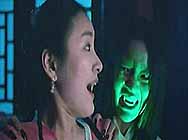 original Chinese title XIN BIAN ZHU HUAPI XINNIANG [New Ghost Story of the Painted Bride]

director: Mo Sali
starring: Ding Hui-Yu · Abby Yin · Liu Xiao Qi · Hao Ye · Chen Jia-Min · Li Meng-Lu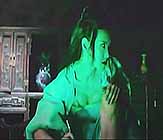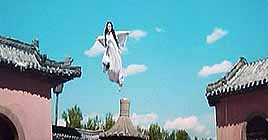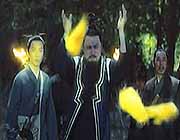 Loosely based on Painted Skin written by Pu Songling (see films produced by Cathay Studios HAUNTED and SPIRITS based on his classic ghost stories), this chilling tale has been made and remade numerous times over the past few decades, including King Hu's original PAINTED SKIN in 1990 and Donnie Yen's version, also called PAINTED SKIN, in 2008 (plus PAINTED SKIN: MURAL and PAINTED SKIN RESURRECTION).
This is the first Mainland Chinese version of the story. Since Beijin's Ministry of Civil Affairs forbids any film with 'Feudalistic Ideology' (including "Spirit possession, witchcraft, etc."), the subject matter would've kept the movie from being made until very recently. The government has now relaxed its stance on censorship if the story is clearly based on a classic Chinese source. That decision came with the release of Wilson Yip's 2011 remake of CHINESE GHOST STORY and the Gillian Chung blockbuster FOX LOVER (2013). But the officials can be [and have been] whimsical and often such films are still banned.
Even though this motion picture ran into censorship problems upon the initial release, it finally managed to slip through the cracks. It went on to enjoy major success, probably stoked by the government's attempt to ban it. The film became one of China's top grossing movies in the Summer of 2016. Here is the story of Princess Nanyang, the reincarnation of a banshee, who steals the souls of men after convincing them to make love with her.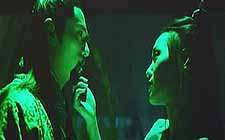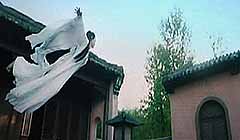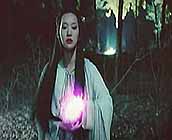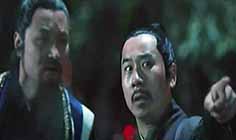 A Chinese film with Chinese and English subtitles; widescreen (16:9),
totally uncut version at 83 minutes, encoded for ALL REGIONS NTSC,
playable on any American machine. Extras include selected trailers.

    

Sexual Situations/Violence/Sexual Brutality
for Mature Audiences