An Omnibus from Cathay Studios based on Pu Song-Ling Ghost Stories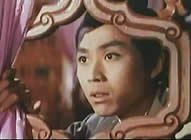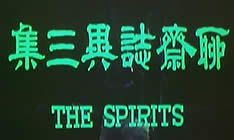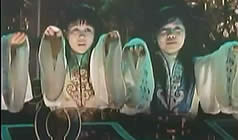 Original Cantonese Title: LIU CHAI JEUNG YEE SAAM CHAP
Original Mandarin Title: LIA ZHAI ZHI YI SAN JI

director: Tang Huang
starring: Chien Yung-Yung · Lin Lin Li · Ching Chen · Tan Yu-Li · Fei Lung Chen · Leung Sing-Po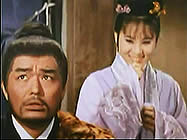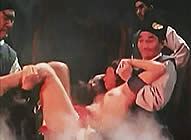 Here is another exceptional project from the Cathay Organisation, a HK/Taiwanese studio that was the Shaw Bros main competition through the sixties and seventies. While Run Run Shaw concentrated more on martial arts and less on horror, Cathay essentially did the opposite. They would produce mostly musical comedies and thrillers. This film is a terrific example of their vision for ghost cinema, usually based on the 17th century writings of Pu Song-Ling (the source for many Chinese films including PAINTED SKIN and CHINESE GHOST STORY). Also see DEVIL'S SKIN from Cathay Studios.
This is an omnibus project with three different stories, each directed by Tang Huang, with different cast members. The first, Revival of Wu Chiu Yuen, tells the story of a traveler seduced by a beautiful ghost when he takes refuge at a mysterious mansion. The second tale, Lesson of Supernatural Art, deals with a despicable loser named Wang Qi who attempts to learn magic from a monk who harbors a dangerous secret. And the third, The Head of a Beauty, finds a rube scholar venturing into the dark forest to find "a mountain villa with endless beauties" after making a bet with his friends; instead he stumbles upon a vixen and becomes entangled in a bizarre ghost web.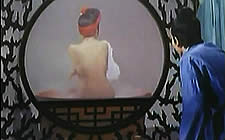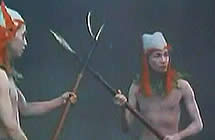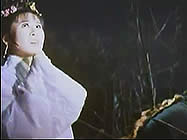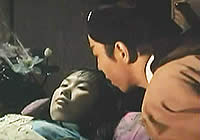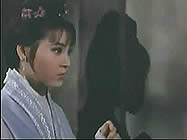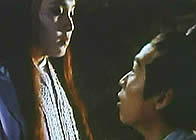 A Chinese film with English subtitles; fullscreen format, uncut (103 min.), DVD encoded for ALL REGION NTSC, playable on any American machine. Extras include theatrical trailer.