Toshiharu Ikeda directs - Takashi Ishii writes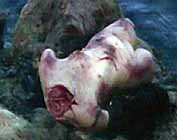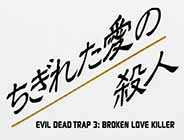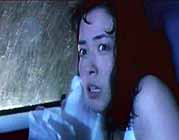 original Japanese title SHIRYO NO WANA 3: CHIGIRETA AI NO SATSUJIN
[Evil Dead Trap 3: Broken Love Killer]
also known as BRUTAL INSANITY OF LOVE and FROZEN TORSO, THAWED HEART

director: Toshiharu Ikeda
starring: Shiro Sano · Megumi Yokoyama · Kimiko Yo · Tatsuo Yamada · Kenji Imai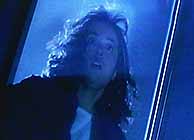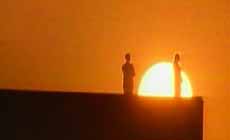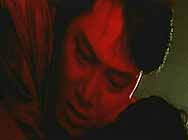 The central character is a policewoman named Nami [every screenplay written by Takashi Ishii has a Nami; it's his signature]. She is investigating the supposed suicide death of a university student. Clues lead her to a professor who may - or may not - have been sexually involved with the girl. Nami stakes out the teacher's house, and ends up shadowing his wife to a lesbian bar [a particularly creepy scene that culminates with a vicious axe assault]. After the dust settles, the policewoman discovers the mutilated body of a dead woman. But the professor and his wife aren't around for an interrogation. It appears they've left the city for their resort home on the beach. When yet another headless/limbless corpse is found on the seashore, Nami realizes she's dealing with a serial killer. But nothing could prepare her for the truth.
This third unrelated entry in the Japanese franchise was written - like the first one - by Takashi Ishii, the popular genre director behind Aya Sugimoto's FLOWER AND SNAKE movies as well as THE SWEET WHIP, GONIN, and numerous entries in the ANGEL GUTS series. He and Toshiharu Ikeda were best friends at the time of this shoot but industry jealousies and competition would separate them in the years to come.
Director Toshiharu Ikeda was best known for helming the landmark EVIL DEAD TRAP in 1988 (one of the best horror films to ever emerge from Japan). He made numerous other films - mostly thrillers or erotica - for Nikkatsu and Toho Studios. An exclusive interview can be found in Asian Cult Cinema #18. His MAN BEHIND THE SCISSORS won Best Movie at the prestigious Tokyo Film Festival in 2008. That would be his last feature film; Toshiharu Ikeda committed suicide by drowning in Dec 2010 at age 59.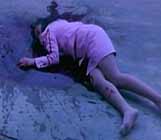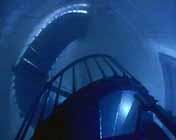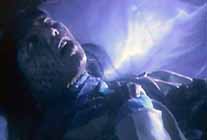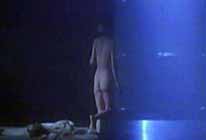 A Japanese film with English subtitles; widescreen uncut (96 min.);
for ALL REGIONS, playable on any American DVD machine.
Extras include theatrical trailer.

Sexual Situations/Nudity/Drugs/Graphic Violence
for Mature Audiences