Takashi Ishii's Two Explosive Films in One Package!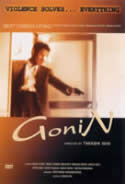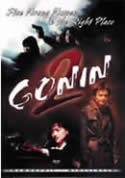 GONIN #1 (1995)
director: Takashi Ishii
starring: Beat Takeshi Kitano · Koichi Sato · Masahiro Motoki
GONIN #2 (1996)
director: Takashi Ishii
starring: Ken Ogata · Shinou Otake · Yumi Takigawa


Director Ishii (FLOWER AND SNAKE and BLACK ANGEL) delivers two of Japan's top-notch actioners. In the first, Takeshi Kitano stars as a homosexual hitman bent on killing five men who stole a large sum of money from his Yakuza boss. The second feature is a sequel in name only. This time, Ishii's Gonin (the Five) are female thieves who find themselves in serious trouble after a botched robbery.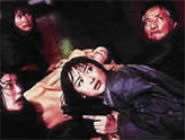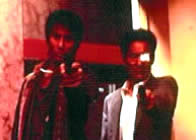 A domestic release of two Japanese films; widescreen (1.85:1), uncut (total 216 min.) version in DVD encoded for REGION ONE NTSC, playable on any American DVD machine; in Japanese language with removable English subtitles. Gonin 2 is also available with English dubbed option. Extras include a variety of trailers.

Violence/Adult Material: Not Recommended for Children.