Abused Young Women Trained as Professional Killers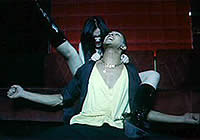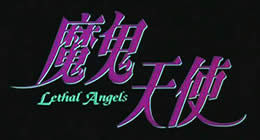 Original Chinese Title: MOR GWAI TIN SI
Also known as NAKED AVENGERS [Singapore Title]

director: Steve Cheng
starring: Tien Hsin · Andy On · Cherrie In (Cherrie Ying) · Jordan Chan · Jewel Lee · Wei Hua (Viva Wei)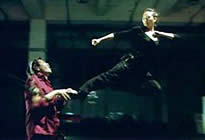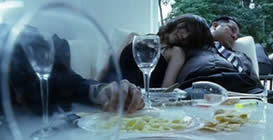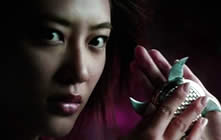 In a plot that liberally borrows from NAKED WEAPON, young women with a traumatic history of abuse and sexual mistreatment are recruited by a damaged avenger named Winnie who trains them to become professional killers. One of the hitwomen, Yoyo, resists the new mission which involves the murder of a mob boss's six year old girl. That same woman is also compromised when she's recognized by young cop Jet who is investigating the rash of murders. He tries to convince Yoyo to surrender but instead they become romantically involved and she decides to help him with the case.
The women are beautiful and, despite the thin plot, they make it work. Taiwanese model Tien Hsin (as Yoyo) is gorgeous and it's easy to see why her cop boyfriend (played by Andy On) would risk his case for her. But Fei Li as the trainer Winnie steals the show with her steely personality and fighting skills. Viva Wei plays bad girl Dora. She is both dangerous and irresistible, a woman who enjoys killing and can easily convince a man to follow her into hell.
Probably the most recognizable of the female assassins is Cherry Ying (called Cherry In here). She's been in a number of high profile films (like ELECTION and ROB-B-HOOD) and has starred in a variety of remarkable, lesser known projects (Johnnie To's THROW DOWN, the award winning TONY TAKITANI, and the outlandish VIRTUAL RECALL).
Lead male actor Andy On originally came from Rhode Island USA. He moved to Hong Kong after getting fed up with his bartending job. Within two weeks, Andy was discovered by Tsui Hark who cast him as the lead in BLACK MASK 2 in 2005. He would star in another 40+ high profile films including Sammo Hung's DRAGON SQUAD, Maggie Q's 3 KINGDOMS, ZOMBIE FIGHT CLUB and ANGEL WARRIORS. He married Jessica Cambensy (Jessica C from SPECIAL FEMALE FORCE) in 2016 and today they have one child.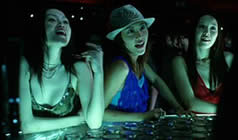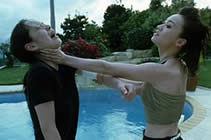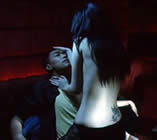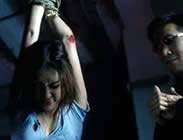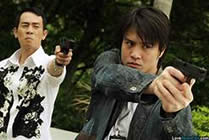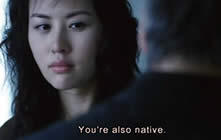 A Hong Kong/Chinese production with English and Chinese subtitles;
widescreen format (16:9), 97 minutes, encoded for ALL REGION NTSC,
playable on any American machine. Extras include trailers.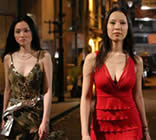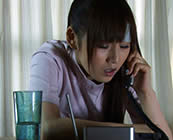 Graphic Violence/Sexual Situations/Sexual Brutality/SemiNudity/Gore
for Mature Audiences