Joe Chien's perverse follow-up to his ZOMBIE 108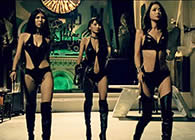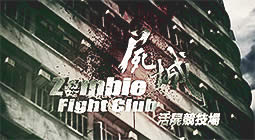 original Taiwanese/Chinese title: SHI CHENG [Zombie Tower]

director: Joe Chien (Chien Jen Hao)
starring Andy On · Jessica Cambensy (as Jesica C) · Michael Wong · Candy Yuen · Jack Kao · Philip Ng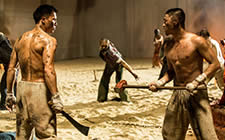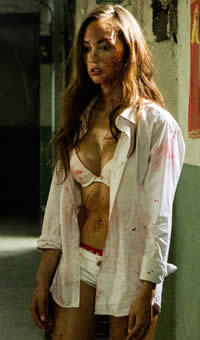 The zombie films of director Joe Chieng have polarized audiences. The traditionalists are offended by the overt sexuality, the grim sleaze and the excessively unflinching gore, while others - the fans of exploitation cinema - are attracted for the very same reasons. Simply, this movie, and its predecessor ZOMBIE 108, are not for everybody; both are deservedly rated CAT III [no viewers under 18 years].
   A zombie outbreak leaves the residents of an apartment house fighting for their lives. These victims include drug-dealing thugs who suddenly [and painfully] discover their cocksucking whores are suffering from the zombi virus. Into that festive bloodbath comes a rogue police squad that plans to rob and wipe out the gang. Meanwhile, kindly chemistry teacher Wu Ming is holding a birthday party down the hall for his high school daughter but they are soon victimized by both the bad police team and flesh-eating zombies. After the first half of the movie (the tower assault), the action moves forward one year. Survivors Jenny and Andy have been captured by the schoolteacher-turned-tyrant. He is now living like a decadent Roman emperor, conducting gladiator games with kidnapped humans and zombies.
Andy On began his acting career with Tsui Hark's sequel BLACK MASK 2 in 2005. He would star in another 40+ high profile films including Sammo Hung's DRAGON SQUAD, Maggie Q's THREE KINGDOMS, and ANGEL WARRIORS. Jessica C established herself with David Chang's DOUBLE TROUBLE in 2012; she later starred in SPECIAL FEMALE FORCE. She and Andy fell in love during the filming of this movie. They married and today have one child.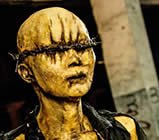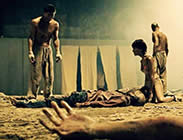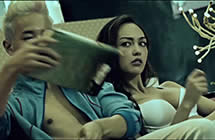 A Taiwanese film with English subtitles (and some English language); widescreen format,
uncut version (96 minutes), DVD encoded for ALL REGION NTSC, extras include theatrical trailer.