HK's mega-director Johnnie To is back with a masterpiece!

director: Johnnie Too
starring: Simon Yam · Tony Leung (Ka-Fai) · Louis Koo · Lam Suet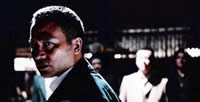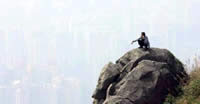 The time has come, as it does every two years, for the senior members of Hong Kong's oldest gangster Triad (the Wo Shing Society) to elect a new chairman. Fierce rivalries emerge between the two eligible candidates. Lok, respected by the bosses, is the favorite to win. But his rival Big D will stop at nothing to change this, including going against hundreds of years of Triad tradition and influencing the vote with money and violence.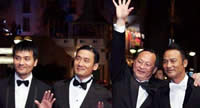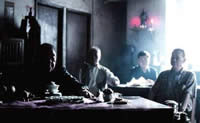 A Chinese import; widescreen (2.35:1), uncut (99 min.) version in DVD encoded for ALL REGIONS, playable on any American DVD machine; in Chinese/Mandarin language with removable English or Chinese subtitles as an option.

Adult Material/Violents:
Viewer discretion is advised.