The Mega-Popular Turkish Horror Film
and It's Sequel in a Double Feature Package!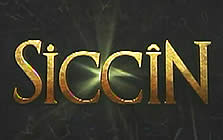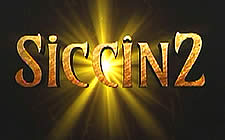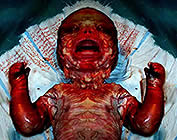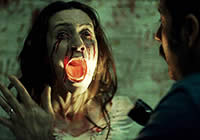 Original full Turkish title: SICCIN: BUYU HARAMDIR [Sicca Syndrome: The Growing Evil]

FILM ONE
director: Alper Mestçi
starring: Merve Ates · Toygun Ates · Pinar Caglar Genctürk
FILM TWO
director: Alper Mestçi
starring: Bulut Akkale · Efsun Akkurt · Mana Alkoy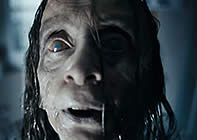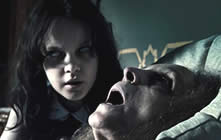 Turkish Cinema has not been taken seriously by movie-goers for many years. Of course, genre fans have embraced movies like 3 DEV ADAM, SEYTEN and THE (TURKISH) SUPERMAN for their quirkiness, but the words 'See This Scary Movie' is NOT the opening line for a Turkish Horror film review. That is, until now. Director Alper Mestçi has turned Turkish Cinema on its head by helming this slick, accomplished and [yes] scary horror movie that has been called "as important as the original Exorcist."

Movies with extensive gore and sleaze are not particularly unusual in Turkish Cinema (see HORRIBLE MURDERS, LAST HOUSE IN ISTANBUL and SEX AND KILLING) but to see those elements outside of the 'B-Film' structure is quite unique. Here is the story of Öznur, a young woman who uses black magic to convince her married cousin to fall in love with her. But, she is not prepared for the evil unleashed by the spell. In the sequel, the marriage of Adnan and Hicran is destroyed by the deadly Sicca Syndrome after the agonizing death of one of their children.

Both complete films are included in this Double Feature package with English subtitles.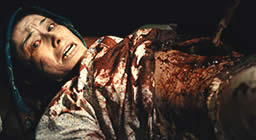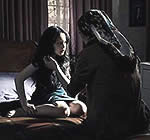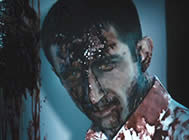 Two Turkish movies with English subtitles; widescreen format (16:9), 96 & 86 minutes,
encoded for ALL REGION NTSC, playable on any American machine.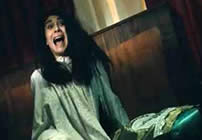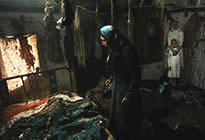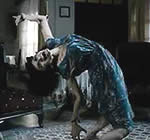 Graphic Violence/Gore/Sexual Brutality
for Adult Audiences