Here is An Opportunity to See Grindhouse Exploitation from Turkey
But please note: the film has never been translated into English
This Movie is in Turkish Language only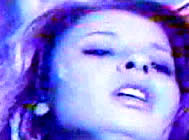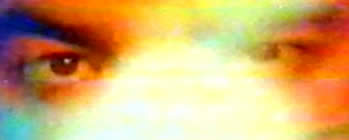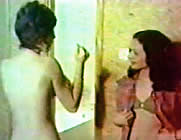 KORKUNC TECAVUZ can also be translated as HORRIBLE TORTURE

director: Ertem Gorec
starring: Emel Ozden · Yalcin Gulhan · Ayfer Feray · Bulent Kayabas · Enver Donmez · Funda Ege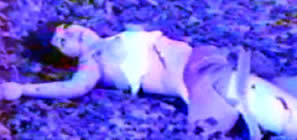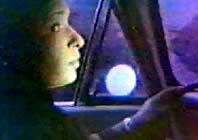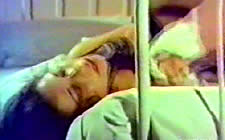 A female volley team travels to a resort in the mountains. The hotel owner peeps on the girls while they practice in the gym (as they are wearing tightfitting hot shorts) and while they're in the shower. Meanwhile, a young beautiful teacher is with her class in the woods. She suddenly notices a strange face behind the trees (she would later tell the police that the man had "burning eyes"). The teacher discovers a naked murdered woman and she cries for help. One of her students, a little girl, also stumbles upon the grisly scene. The kid is traumatized and slips into shock. She is taken to the hospital. The killer - a typical giallo figure dressed in black with dark gloves - had seen the teacher and student; he thinks that he can be recognized. So goes to the hospital to kill the witnesses. Just as he's about to slice up the student, he's interrupted by a nurse. The killer rapes and butchers the nurse, again in front of the child's eyes. Later, he even kills the innocent child. The police investigate but meanwhile, the killer tracks down the teacher and attempts to silence her with a razor.
This is a mega rare, gory thriller from Turkey. It is in Turkish language only (no English translation exists) and has never been seen outside of that country.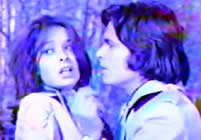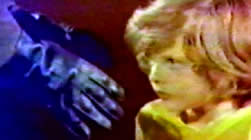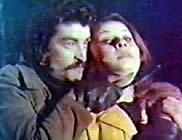 A Turkish film; widescreen format, uncut version (61 min.), Turkish language only, DVD encoded for ALL REGION NTSC WORLD FORMAT, playable on any American machine. Extras include trailers. Note: this is a 'grindhouse' print; don't expect perfection (the images on this page represent the quality of the image).




Violence/Nudity/Rape/Sexual Brutality/Adult Material:
Intended for Mature Audiences