Second Unofficial Sequel to the European Erotic Hit
CATEGORY III RATING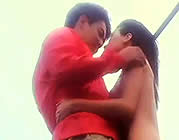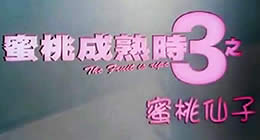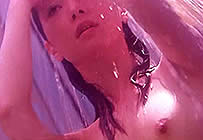 Original Hong Kong title: MAT TO SING SUK SI 3 CHI MAT TO SIN CHI
[New Fruit Is Ripe 3: The Arrival of Peach]

director: Man Kei Chin (as Cash Chin)
starring: Jay Fong · Siu Wei Cheung · Chi Yeung Wong · Wong Shu-Kei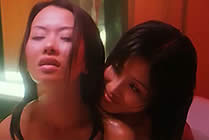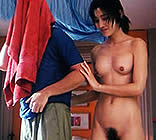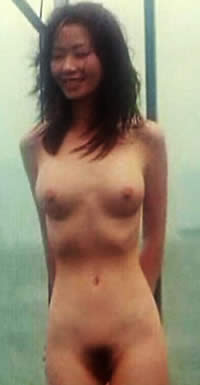 This is the second unofficial sequel to Siggi Gotz's original FRUIT IS RIPE, the wildly popular German coming-of-age sex romp from the mid '70s. This one came after FRUIT IS RIPE 2, which was a showcase for Loletta Lee's emergence into CAT III territory (while providing an abundance of gratuitous nudity). Here, director Cash Chin takes the reigns and delivers a charming but remarkably naughty story of an angel named Peach sent to Earth on a special [albeit lightweight] mission.
Jay Fong plays the angel. From the beginning of the film, she admits her inexperience and is grateful that she's been assigned a soft task. Peach is expected to reunite a couple who has drifted apart, Urchin and Wei, and teach them about true love. The problem is Peach doesn't know anything about love or sex, so this angel is at a serious disadvantage when she suddenly shows up naked in the Hong Kong street (and even in more trouble when she accidentally agrees to perform oral sex inside a porno theater). The more she attempts to follow her mission, Peach finds herself at the mercy of newly developing, mysterious primal impulses.
This film is an odd - almost disconcerting - mixture of tenderness and rough Category III soft-porn. Director Man Kei Chin (better known to his fans as Cash Chin) has always pushed the envelope to the brink. His motion pictures from ETERNAL EVIL OF CHINA to SEX AND ZEN 2, from SEX AND CHOPSTICKS to 33D INVADERS to NAKED POISON are the very essence of Asian Cult Cinema. He would also continue the NEW FRUIT IS RIPE franchise with the next installment NEW FRUIT IS RIPE: THE PEACH IS SWOLLEN which also stars Jay Fong (under the name Jane Ching). Miss Fong is a Hong Kong model who acts under a variety of pseudonyms including Fong Ching, Jane Fong, Jay Fong, Zing Fong, Jane Fong Ching, et al. She is one of the stars of 2008's VAMPIRE WHO ADMIRES ME.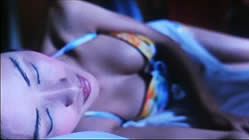 A Hong Kong film with English and Chinese subtitles; widescreen format, uncut 94 minutes), DVD encoded for ALL REGION NTSC WORLD FORMAT. Extras include theatrical trailers.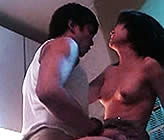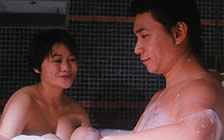 Nudity/Strong Sexual Situation/Sexual Brutality
for Adult Audiences