Loletta Lee's Unofficial Sequel to the European Erotic Hit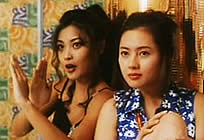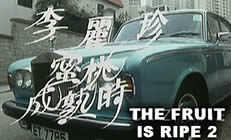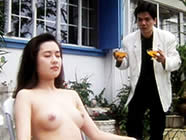 original Chinese title: MAT TO SING SUK SI [New Fruit Is Ripe]
also known as CRAZY LOVE and SWEET PEACH

director: Roman Cheung
starring Loletta Lee · Fok Shu-Wah · Mak Kai-Chung · Shing Fui-On · San Tak-Kan · Tom Poon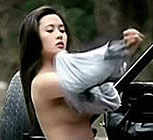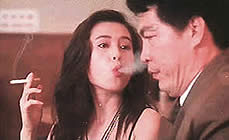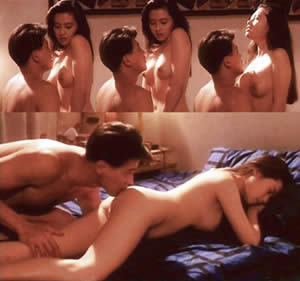 Here is an unofficial remake of Siggi Gotz's original FRUIT IS RIPE, the wildly popular German coming-of-age sex romp. Loletta Lee plays the part made famous by Betty Vergès in the original. Obviously, the setting is moved from Europe to Hong Kong and there are some cultural (and social) nuances that needed to be changed, but the first half of this film follows the original almost scene-by-scene. A big difference between the two movies lies in lead characters themselves; while Patricia was basically a free-styling hippie, Jane is more mischievous [even meanspirited] and far from innocent. Simply put, Patricia would never perform fellatio on a Coke bottle (see below).
   Loletta Lee (born Lee Lai Chun in 1966) began acting - mostly bit parts in 50+ films - as a young teenager. With this film, in 1993, she made the mammoth decision to do nude scenes and enter the CAT III market. That choice finally pushed her into the spotlight. This movie was followed by GIRLS UNBUTTON and SEX AND ZEN 2, et al.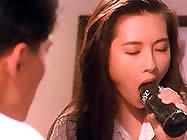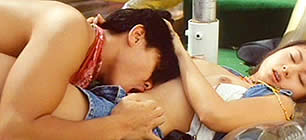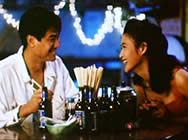 A Chinese/Hong Kong film with English/Chinese subtitles; fullscreen format, uncut version (77 minutes),
DVD encoded for ALL REGION NTSC; extras include selected trailers.