Sion Sono's Overlooked Gem of Absurdist Humor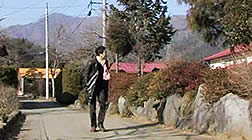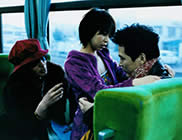 original Japanese title: YUME NO NAKA E [Into A Dream]

director: Sion Sono
starring Tetsushi Tanaka · Yuna Natsuo · Jun Murakami · Miwako Ichikawa · Joe Odagiri · Ryo Iwamatsu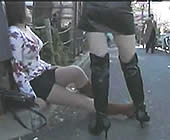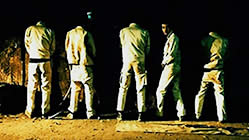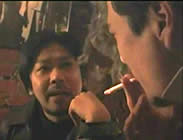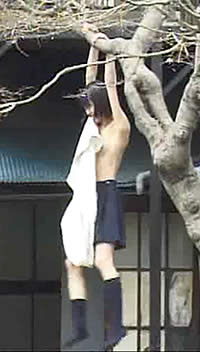 Theater troop-actor Mutsugoro Suzuki begins a journey back to his hometown to find the one responsible for infecting him with an STD. But that's not all. For Mutsugoro Suzuki, this may actually be a dream. Because, sometimes, he's part of a terrorist group working a plot to destroy Japan's cell phone networks. And then, at other moments he finds himself to be a hardened criminal interrogated by the police. Which of these is actually reality for Mutsugoro Suzuki? "Maybe this is a dream right now," he tells his sister, "It seems like I'm always in a dream state."

The film is a remarkable venture, marrying multiple levels of reality and unreality, coupled with Sion Sono's brand of absurdist humor. It is an overlooked gem in his prolific filmography. Made the same year as STRANGE CIRCUS and the sequel to his SUICIDE CLUB hit NORIKO'S DINNER TABLE, this is an extraordinary Sono production. He has directed 50+ projects since 2000 (including the recent TAG, VIRGIN PSYCHICS and WHY DON'T YOU PLAY IN HELL?) and is currently involved in a hit Japanese television mini-series Tokyo Vampire Hotel (2017-XX).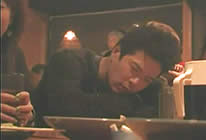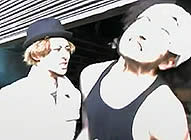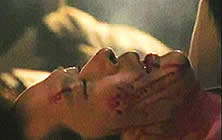 A Japanese film with English subtitles; fullscreen format, uncut version (102 minutes),
DVD encoded for ALL REGION NTSC.