Attention:
All High School Girls out there... You are a little too Obnoxious...
so we Decided to Reduce your Numbers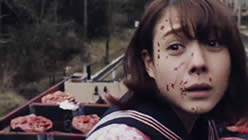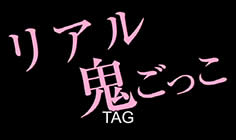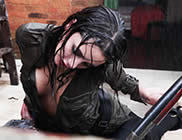 Original Japanese Title: RIARU ONIGOKKO [Real Game of Tag]
also known as CHASING WORLD

director: Sion Sono
starring: Reina Triendl ˇ Mariko Shinoda ˇ Erina Mano ˇ Kanon Miyahara ˇ Aki Hiruoka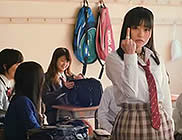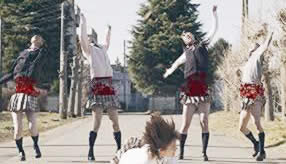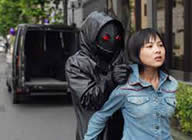 Here is another surreal-horror-splatter hybrid involving frantic teenage girls in supernatural danger directed by Sion Sono. This one - based on the best selling novel by Japanese high school coed Yűsuke Yamada - is an insane, frantic, psychotic movie where a heroine finds herself running away from one hellish nightmare after another, waking up in alternate realities that soon turn into another violent hell while her friends are slaughtered over and over. It's sorta like a demented Groundhog Day with disastrous results. Within the first five minutes, there's a mind-boggling ultra-gory massacre (caused by wind), followed by teachers with machine guns, a nightmare wedding between a girl and a real pig [plus much more] followed by a dark ending that somehow explains everything and nothing at all.
Director Sion Sono has made an impressive number of quality motion pictures; this film is one of six directed in 2015 alone. He is probably best known for SUICIDE CIRCLE (which is also notorious for the multiple deaths of high school girls) and recent extraordinary projects like GUILTY OF ROMANCE and WHY DON'T YOU PLAY IN HELL? He has directed 50+ projects since 2000 and is currently involved in a hit Japanese television mini-series Tokyo Vampire Hotel (2017).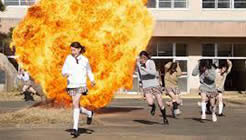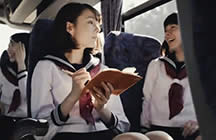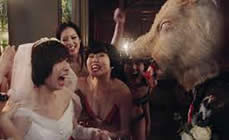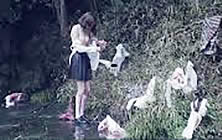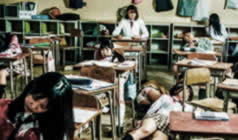 A Japanese production with English subtitles; widescreen format (16:9), uncut (85 minutes), DVD encoded for ALL REGION NTSC WORLD FORMAT; extras include original theatrical trailer.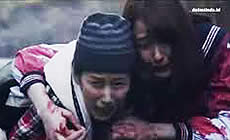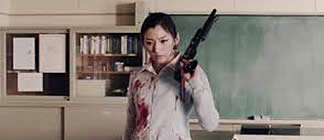 Adult Material/Gore/Graphic Violence/Nudity/Sexual Brutality
Recommended For Adult Audiences |=|