"Sion Sono's Greatest Film... It Will Be Remembered As His Masterpiece"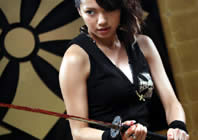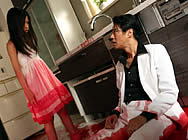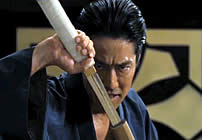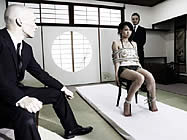 director: Sion Sono
starring: Hiroki Hasegawa · Jun Kunimura · Fumi Nikaldo · Shinichi Tstsumi · Gen Hoshino · Tomochika · Mickey Curtis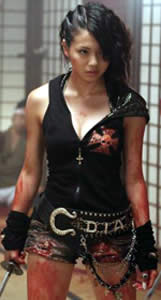 It all starts with a cute little girl in a toothpaste television ad. And, from there, this wildly wonderful Sion Sono film escalates into a Yakuza bloodbath that would make even Takashi Miike jealous. The girl in the TV commercial is little Mitsuko, the daughter of gangster boss Muto and his wife Shizue, and she's on the edge of breaking into show business as an actress. But the Muto Clan is also in the middle of a deadly war with the rival Kitagawa Family. Four hitmen go to Muto's home to kill him but he's not there, instead they come face-to-face with his wife. She reacts by slicing the men to ribbons. Shizue is arrested and imprisoned for ten years. The toothpaste commercial is yanked from TV (due to the bad publicity) and any hope of Mitsuko becoming a star seem dashed. Now, ten years later, Shizue is about to be released from jail and she still harbors the dream of her daughter on the silver screen. Big Boss Muto promises that will be a reality and - even though the two gangs are once again are at each other's throats - he hires a group of film students (known as the Fuck Bombers) to shoot a motion picture starring his daughter who has now become a beautiful Yakuza fighter. As it turns out, the movie project transforms into a reality-bloodbath as cameras are rolling during a real gangland massacre.
  Director Sion Sono has made an impressive number of quality motion pictures; he is probably best known for SUICIDE CIRCLE and the recent GUILTY OF ROMANCE. But when all the smoke clears, he will most likely be remembered for this film. It is his masterpiece.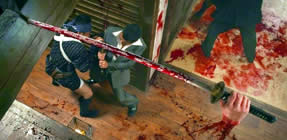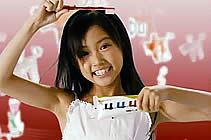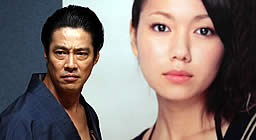 A Japanese film with English subtitles; widescreen format (16:9), fully uncut version (130 min.), DVD encoded for ALL REGION NTSC, playable on any American machine. Extras include theatrical trailer.