An Obscure "Ape Girl" KungFu Actioner from Taiwan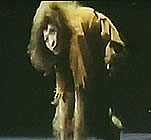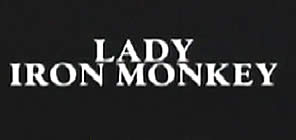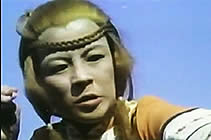 Original Taiwanese Title: ZUI HOU NU [The Ape Girl]

director: Chen Chi-Hwa
starring: Chin Fung-Ling · Sing Chen · Lo Lieh · Chang Shu Lin · Pin Chin · Chow Yun-Kim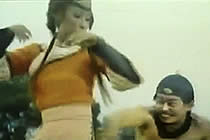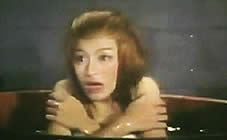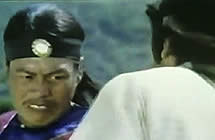 Ming Ling Shur is a girl raised by apes and, as a result, has a natural ability for monkey kung fu. It also appears that she is very smart - despite her constant reversal into primate behavior - as she immediately adapts to language and cultural idiosyncrasies. After Ming Ling befriends a midget and a simpleton in the jungle, she is taken to the city where she meets the prince (played by vet Sing Chen). She matures and becomes smitten with the handsome prince, while agreeing to teach her unique martial-arts style to him. Despite cleaning herself up and dressing like a human, Ming Ling Shur has trouble NOT acting like an ape, so the prince really doesn't want much to do with her outside of the monkey kung fu. Instead, he exploits Ming Ling for his own personal gain and then hires an assassin (perennial bad guy Lo Lieh) to eliminate her.
This Taiwanese fantasy/Kung Fu actioner is an early work for director Chen Chi Hwa who helmed many of Jackie Chan's breakout projects (i.e., SHAOLIN WOODEN MEN, SNAKE AND CRANE ARTS OF SHAOLIN et al). He also was the executive director for Jackie Chan's first POLICE STORY. The original title for this film was "Zui Hou Nu" (The Ape Girl) but it was promoted Internationally as "Lady Iron Monkey" due to the success of Shaw Bros MONKEY KUNG FU (also from 1979) and MAD MONKEY KUNG FU.
Very little is known about the star Chin Fung-Ling. Seemingly she made only one other movie, the equally obscure "Mang han dou lao qian" (Mean Drunken Master) later the same year. However, her two costars here are both well-known in the martial arts arena. Sing Chen was a staple in Taiwanese cinema, appearing in well over 100 films between 1969-98 (often under the alias Ringo Chan) including such varied genre hits as NEW ONE ARMED SWORDSMAN and EVIL HITS EVIL. Lo Lieh was initially nurtured in the Shaw Bros studio and by 1969 he had become the first kungfu superstar, preceding Bruce Lee and Jackie Chan. He acted in 230+ films (best known for FIVE FINGERS OF DEATH, BAMBOO HOUSE OF DOLLS, FLYING GUILLOTINE, BLACK MAGIC). Failing health forced him into retirement by 2001. Lo Lieh died from a heart attack, November 2002, at age 63.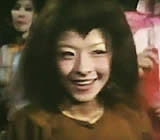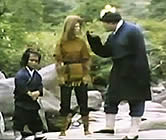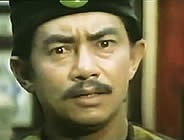 A Taiwanese film in English (dubbed) language; widescreen format, uncut (85 minutes),
DVD encoded for ALL REGION NTSC WORLD FORMAT; extras include selected trailers.